Top 10 places to grab a bite before a West-End show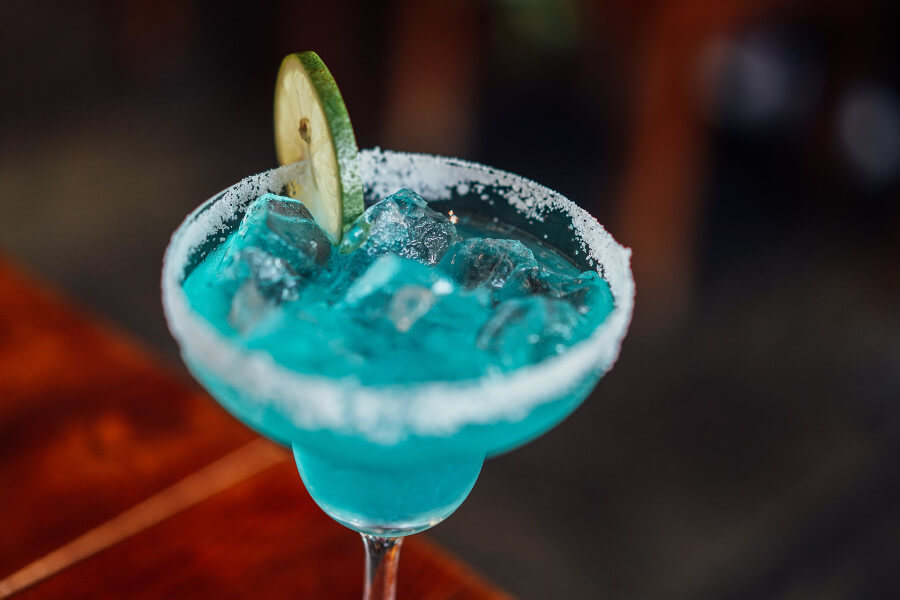 'Tis the season for theatre in London – and for delicious food and drink. 
Whether it's a brassy pantomime, a blockbuster musical, or a heady play, catching a West-End show during the run-up to Christmas, or as part of your Boxing Day or New Years celebrations, is a tradition for a lot of us.
Grabbing drinks or having a meal at the right place, and for the right amount of time, can help set the tone to kick off or round up any theatre outing on a delicious note.
But, finding a suitable spot for food and drink before or after a performance can often become a major production in itself. It doesn't have to be that way though, here are our top 10 digs...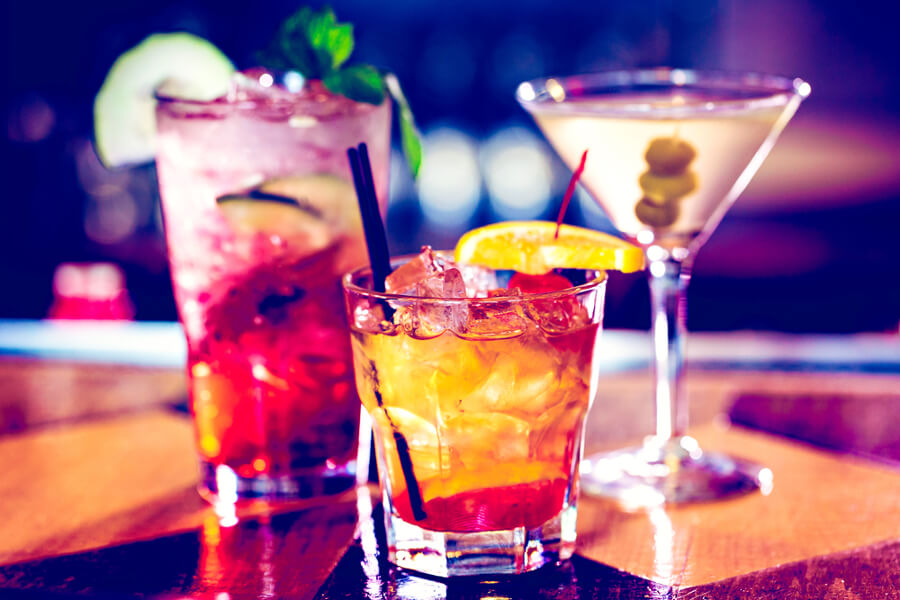 Staging your entrance
Most of London's theatres are clustered around the city's main theatre district, an area locals have dubbed 'Theatreland'. Roughly speaking, this area is bound by The Strand to the south, Oxford Street to the North, Regent Street to the west and Kingsway to the east.
Charing Cross Station is the closest station to Theatreland. All major performance venues will be near mainline rail stations and within easy reach of the London Underground. So, heading to Theatreland by tube from, say, Euston or Paddington is a breeze.
In most cases, it shouldn't take more than 15 minutes via public transport to reach any well-known theatre from any central mainline station. And, along the way you'll come across plenty of bars, cafes and restaurants serving tasty food and drink in record time for folks who have a show – or a train – to catch.
So, we're raising the curtain on the foodie fringes of the London theatre world and shining a spotlight on 10 of the city's best options for pre and post-theatre food and drink. Please save your applause until the end.
1. The Oystermen Seafood Bar & Kitchen
32 Henrietta Street, WC2E 8NA; closest rail station at Charing Cross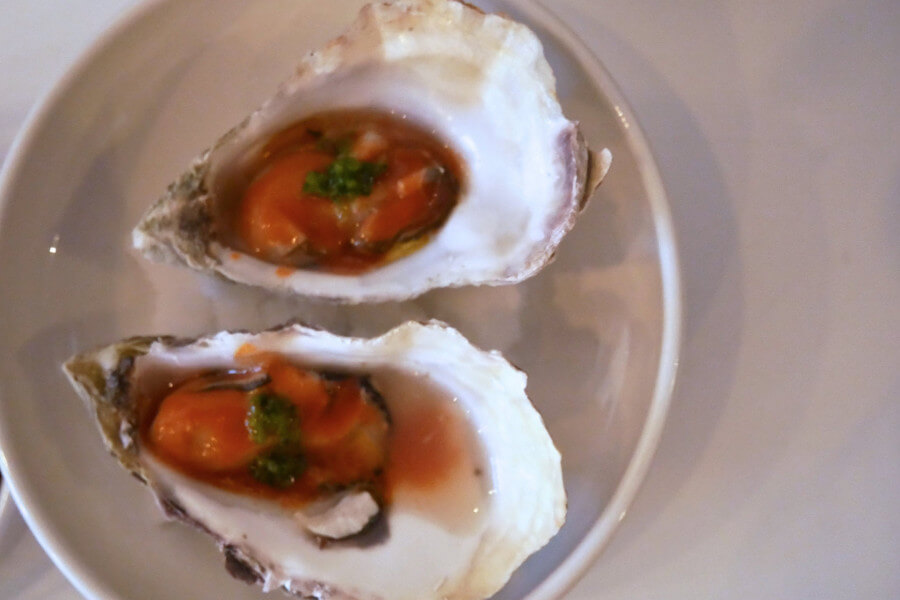 The Oystermen Seafood Bar & Kitchen brings the best oysters, seafood and fish from across the British Isles to a stripped-back Covent Garden dining space. As the name suggests, if you're hankering for oysters alone (and maybe something fizzy to wash them down) you'd be wise to make this place a port of call.
Drop anchor here between 15:00 to 17:00 any day of the week for the Bubbles 'n Oysters Happy Hour, when a tenner will land you six freshly shucked oysters and a glass of fine Crémant du Bourgogne. As well as this pearl of a pre-theatre bargain, you'll find a fresh catch of good-value pescatarian dishes whenever you visit.
Find out more at oystermen.co.uk.
2. Mister Lasagna
320 Vauxhall Bridge Road, SW1V 1AA; closest rail station at Victoria
Mister Lasagna is a popular chain in London, and its restaurant in Victoria comes in at number two on our list. It's a convenient and affordable option for a quick bite, particularly if you're headed to or coming from a show at the Apollo Victoria or Victoria Palace.
This friendly takeaway has a do-one-thing-and-do-it-well approach, offering a range of house-baked lasagnas such as Bolognese, truffle, 'nduja, pesto and more, with plenty of vegetarian and vegan options.
More info at misterlasagna.co.uk.
3. Coal Hole
91-92 Strand, WC2R 0DW; closest rail station at Charing Cross
This classic pub, set in the former coal cellar for the Savoy Hotel, is close to a number of London's theatres making it the perfect place for a properly pulled pint before or after your show. The grub's good here and the vibe's as welcoming as it gets.
Details at nicholsonspubs.co.uk.
4. Boki
20 Earlham Street, WC2H 9LG; closest rail station at Charing Cross
This bar/café/all-day eatery in Seven Dials is ideal for short pit stops or long laid-back lunches. If you're looking for an afternoon tipple, order Boki's signature coffee negroni - it's delicious.
Read more at www.bokisevendials.com.
5. Augustus Harris
33 Catherine Street, WC2B 5JT; closest rail station at Charing Cross
There's a lot to love about Augustus Harris. Its uncomplicated menu from northern Italy goes hand in hand with its list of wine and drinks. This Venetian-inspired bàcaro is right in the heart of Theatreland and decorated with a stylish wood and copper bar, that's as cosy as it is elegant. 
Find out more at augustusharris.com.
6. Hot Pot
17 Wardour Street, W1D 6PJ; closest rail station at Charing Cross
Hot Pot may be one of Chinatown's newest restaurants, but it's already a mainstay on the foodie scene. If you're a fan of communal dining, you'll love the set up here. Heated cauldrons are built into the centre of tables, ready for you to dip your ingredients into for a fun, hands-on dining experience.
We'd recommend making a booking here, when you're short on time you don't want to be queuing. If there's no room, don't worry, Chinatown's bursting at the seams with oriental restaurants and is a chopstick's throw from some of London's most-celebrated theatres.
Visit Hot Pot online at hotpotrestaurants.co.uk.
7. Joe Allen
2 Burleigh Street, WC2E 7PX; closest rail station at Charing Cross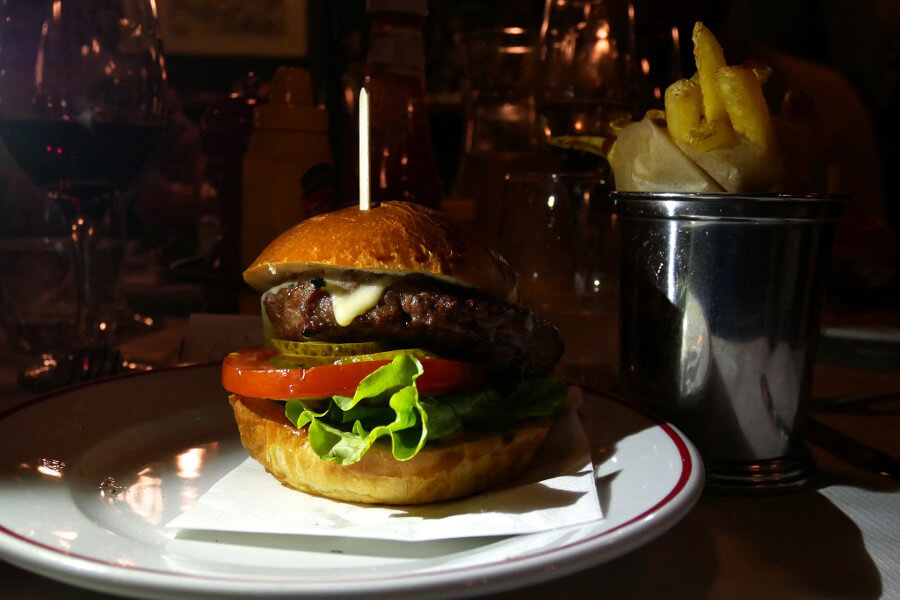 You can't write a round up of London's best theatre-centric bars and restaurants without mentioning Joe Allen. A stalwart of the West End for 40 years, this New York-style venue has recently moved to a new location – but only 25 metres down the street from its former address, so don't worry! Joe Alan remains a conveniently situated haven for theatregoers and continues to cook up one of London's best burgers (even though it's still not officially on the menu).
Go to joeallen.co.uk for more details.
8. Skylon
Royal Festival Hall, SE1 8XX; closet rail station at Waterloo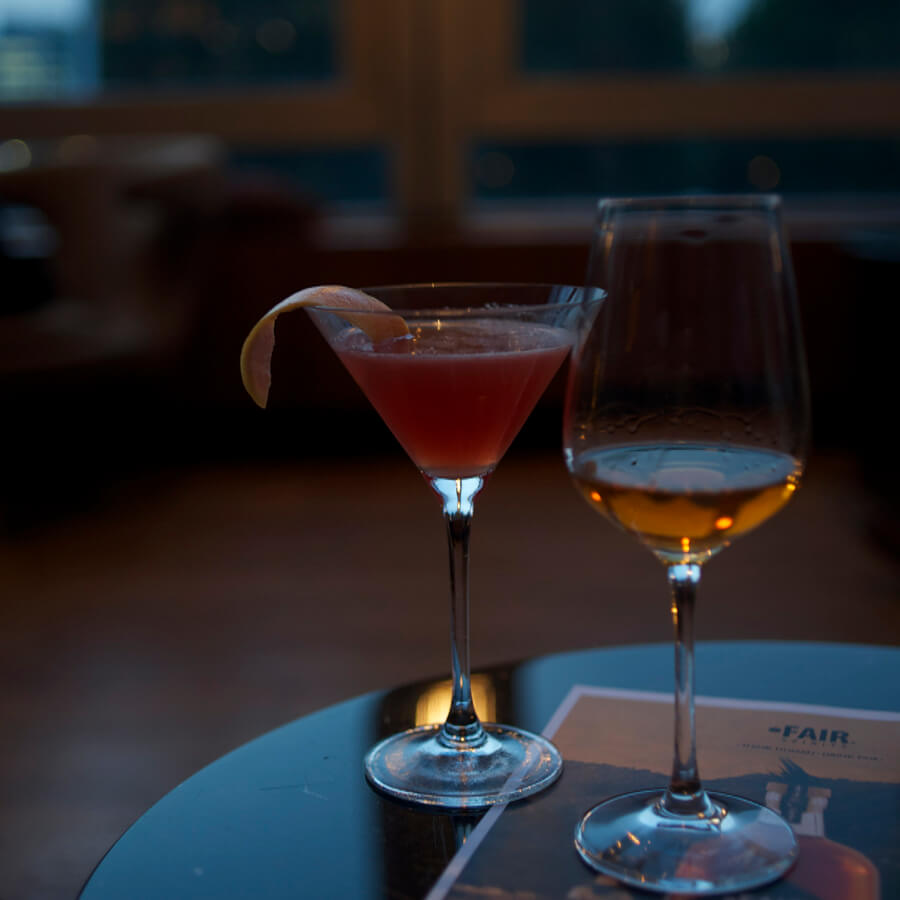 Heading to the South Bank for some festive entertainment? Perched above the Thames, with excellent views of landmarks such as St Paul's Cathedral, Skylon is an excellent restaurant for no-drama dining when you're keen to catch some drama on stage. This modern European eatery is based at the Royal Festival Hall, but it's also a good choice if you're planning to move on to other nearby venues like the Queen Elizabeth Hall, the Southbank Centre, the Imax, the Old Vic or even the Globe a little farther down along the riverbank.
For more details go to skylon-restaurant.co.uk.
9. GNH Bar
Great Northern Hotel, King's Cross Station, Pancras Road, N1C 4TB; closest rail station at King's Cross St Pancras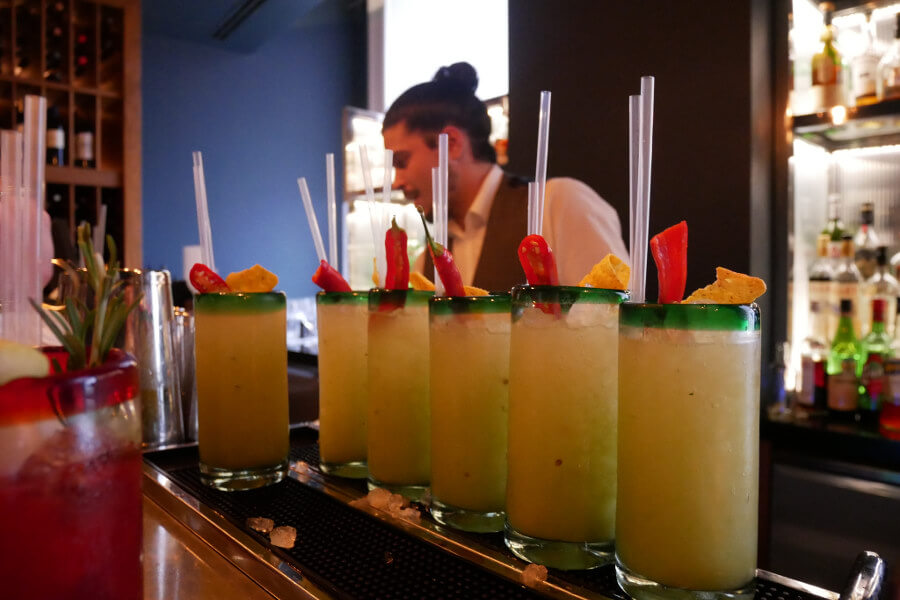 Head Bartender Harry Nikolaou's brilliant cocktail creations are but one of the many reasons this hotel bar is such a smart setting for pre and post-theatre drinks. Set within King's Cross Station, on the ground floor of the Great Northern Hotel, GNH Bar's super-central postcode lets you maximise your time relaxing, before a catching a nearby show or your train back home. 
The hotel's Plum + Split Milk is a fine setting for a delicious meal and a good night's sleep can be had in one of the Great Northern's rooms.
For details go to gnhlondon.com.
10. Shake Shack Cambridge Circus
1 Cambridge Circus, WC2H 8PA; closest rail station at Charing Cross
For fast food made with a slow-food mentality and focus on using top-quality ingredients, Shake Shack's hard to beat. The American burger icon has a number of outlets in and around Central London, as well as a growing number across the UK. So what makes this newly launched Shake Shack so special?Proximity to one of London's most cherished theatres – and the hottest show in town – that's what!
Cambridge Circus is not just home to London's latest Shack, but also the long-established Palace Theatre, which currently is staging the runaway hit Harry Potter and the Cursed Child.
Take Your Seat

And there you have it. Plotting an entertaining and filling night out in London during the festive season can be a cinch. Good luck getting those tickets to Harry Potter, though! Tickets getting you in and off of town aren't so hard to come by though, especially when booked via our app. The free-to-download app has some delectable features such as Price Prediction and live journey updates, so you can enjoy your merrymaking at an even and jolly pace.
This blog has been written by Chris Osburn, the London culture and lifestyle writer, behind award winning blog, tikichris.com. Originally from the American Deep South, Chris has lived and worked all over the world and has called London home since 2001.