Book smarter with Price Prediction
Our handy in-app tool could help you save money on UK train tickets as well as cutting your costs for Eurostar trips across the Channel!*
1. Search for a journey in advance on our app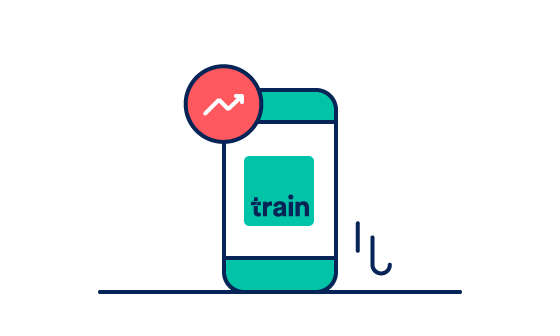 2. If data's available, our tool will spring to life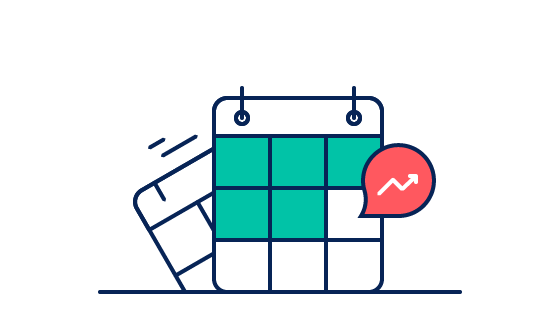 3. See a detailed breakdown of expected price rises
*UK Advance Single and Eurostar Standard and Standard Premier tickets only.  Selected routes only. 
How does Price Prediction work?
Fear not, there's no need to be a maths whizz yourself! Simply search for your journey and we'll guide you with tips in the search results.
Our nifty Price Prediction tool runs on clever sums, not crystal balls. Our data scientists have worked their brain magic to save you money by analysing pricing trends from tickets that have already been sold. We then apply the same trends to the tickets that are available now, to estimate how long it'll be before the tickets for the journey you're viewing will go up in price.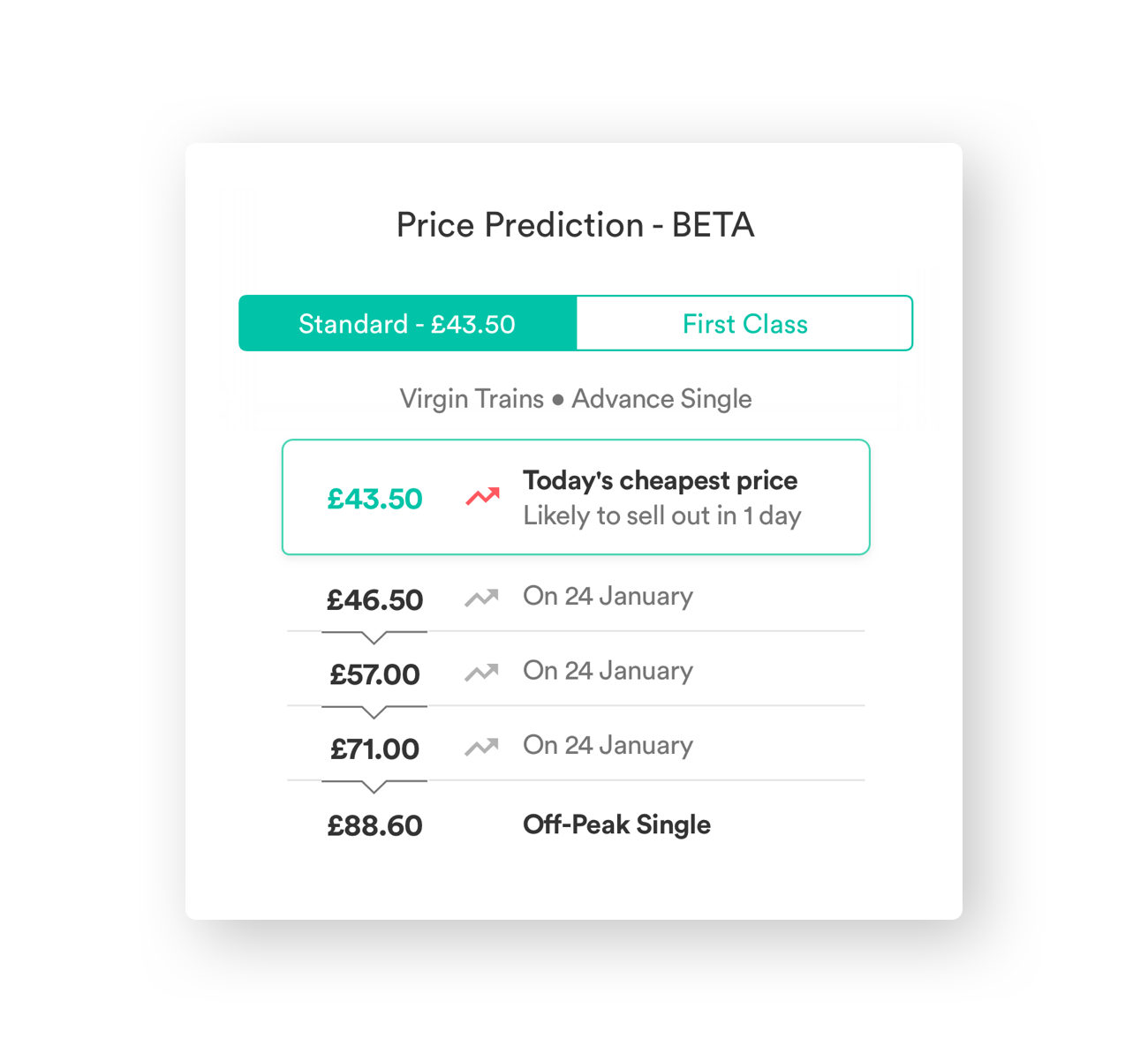 Price Prediction for UK journeys
UK Advance tickets tend to get released around 12 weeks before the date of travel, but some are available to book as far as 24 weeks in advance. They're normally cheaper than the on-the-day price, but as it gets closer to the date of travel the price tends to go up.
If you're searching for a UK route, our Price Prediction tool only works with Advance tickets, so it's important that your journey search dates are around 12 weeks in advance of travel. If you search too early, Advance tickets might not have been released yet.
NEW – Price Prediction for Eurostar
The newest update to our money-saving app tool has extended the smarts to Eurostar tickets! Chic trips across the Channel could cost you less if you book in advance on our app. Just think, more money for croissants and cheese…
Eurostar tends to release its tickets around 180 days in advance. Our Price Prediction tool guides you on expected price rises for Standard and Standard Premier fares for routes between London St Pancras International and Paris Gare du Nord.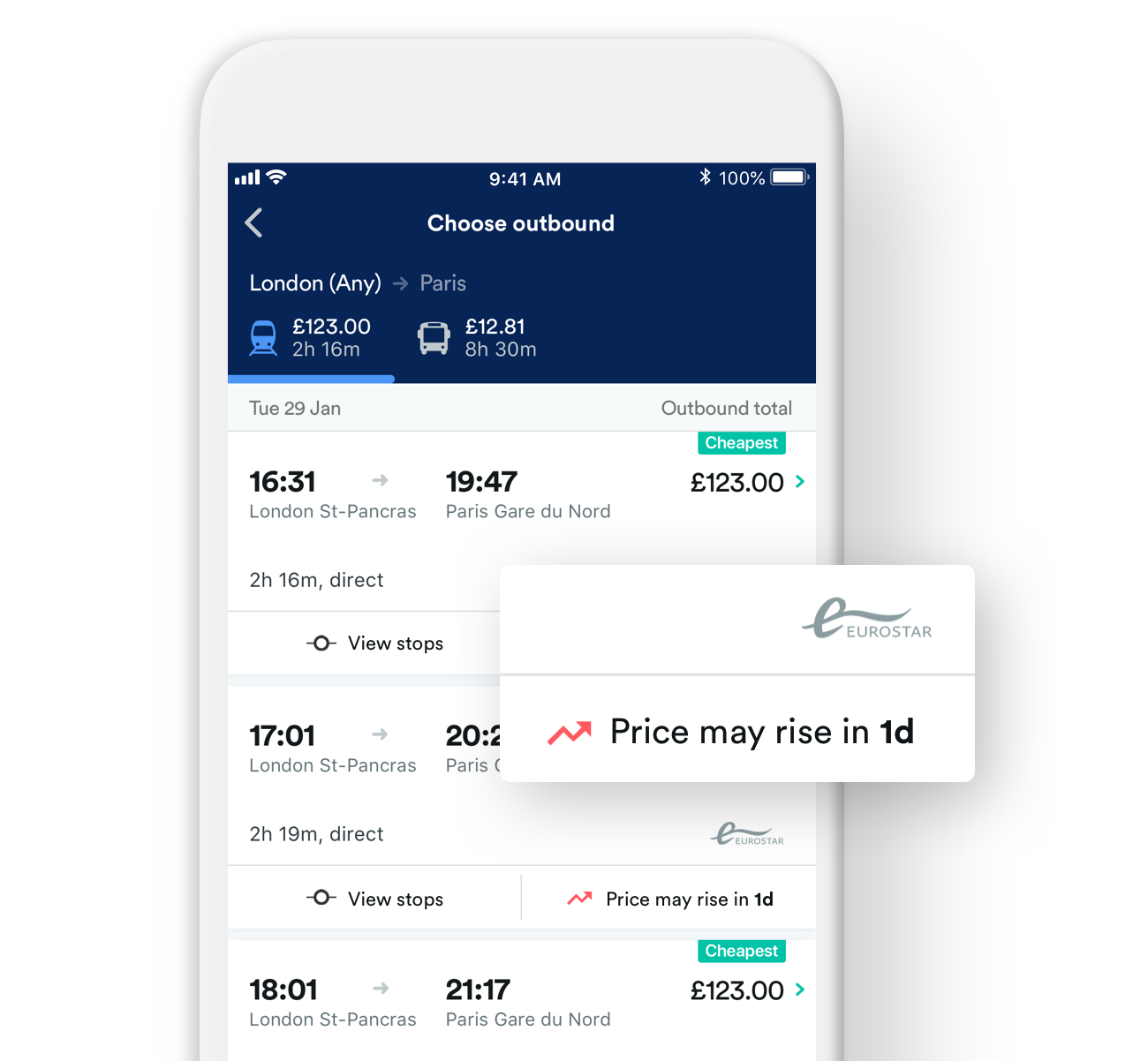 We've done a lot of testing to bring you reliable guidance, so you can book your tickets at the best time. While we're pretty confident, please bear in mind that our results are predictions. 
Find out more about buying cheap train tickets and how you could save up to 61%*. 
*Average savings on all fares booked at least one week before day of travel vs Anytime fares purchased on day of travel. Subject to availability. Excludes coach.