Buying my train ticket
To save some money, I booked my ticket for my trip from Rome to Naples in advance. I paid around £26 for a one-way Low Cost ticket to travel in Italo's Smart Class – not bad! Booking in advance also meant I got my e-ticket instantly on my phone, so I didn't have to worry about finding somewhere to print it.
Getting to Roma Termini station and boarding my train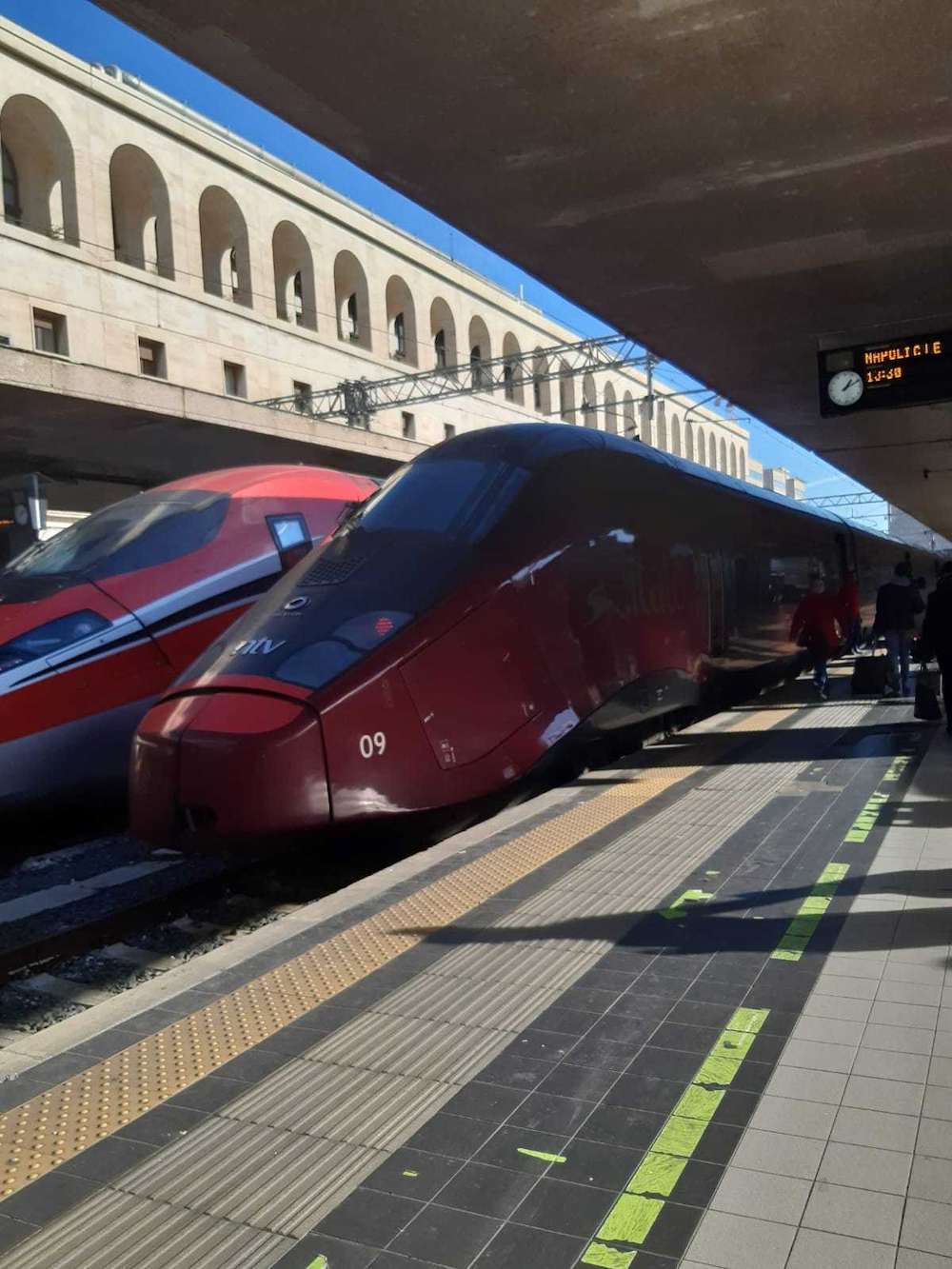 To catch my Italo train from Rome to Naples, I travelled from Roma Termini station. As the train was departing at 1:30 pm, I arrived half an hour in advance to grab a quick bite to eat – there's a wide range of shops and restaurants at the station, so you'll be spoilt for choice!
After that, I went straight to the platform indicated on my Trainline app. As I had my e-ticket on my phone, I simply showed it to a member of staff and quickly went through the ticket gates.
My seat was in coach 10 – it was very easy to find it as the number was clearly labelled on both my ticket and on the side of the train.
The train journey from Rome to Naples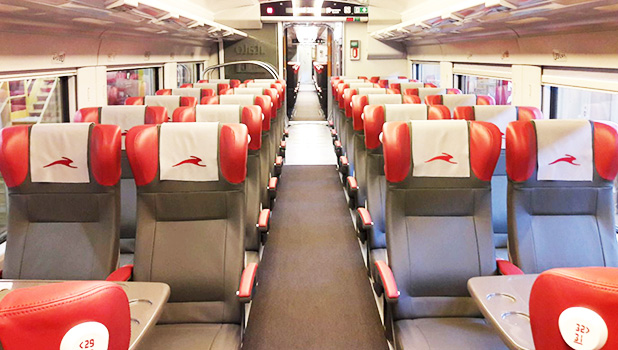 Even if Smart Class is the cheapest option offered by Italo, there were still lots of amenities on board – my leather reclining seat was super comfy, there was plenty of legroom and luggage space and I had a power socket right next to me. Also, free WiFi was available – it worked pretty well too!
A few minutes after leaving Roma Termini, we stopped at Roma Tiburtina station, which is in the north-eastern part of the city. Just before arriving in Napoli Centrale, we stopped in the futuristic station of Napoli Afragola, a new and very modern train station designed by the famous architect Zaha Hadid.
Arriving at Napoli Centrale station
We arrived at Napoli Centrale station at around 2:45 pm, 10 minutes after leaving Napoli Afragola. As soon as I got off my train, I stopped by Chalet Ciro to get some delicious babà, a famous Neapolitan rum-based pastry. You can find this little café on the right of the station's main entrance, opposite platform 23 – it's a must-visit if you want to try some of the best Neapolitan desserts right away!
Once you get outside the station, you'll find yourself in Piazza Garibaldi. From here, you can walk for about 15 minutes to get to the city centre. Alternatively, you can take the metro from Napoli Centrale station itself – the metro stop is called Napoli Garibaldi and is served by lines 1 and 2. Take line 1 (the yellow one) and stop at Municipio to go to the city centre.