Introducing the Caledonian Sleeper
Caledonian Sleeper services run from London Euston, carrying passengers on an overnight route into Scotland, with services to Glasgow, Edinburgh and beyond. With first class and standard sleeper berths available, this is a great way to travel a long journey and get some sleep along the way!
Caledonian Sleeper ticket prices, timetables and service information can be found through our journey planner. Find out more about onboard facilities on Caledonian Sleeper trains, as well as things to do once you've arrived at the station.
Travel with Pets
You may bring your pet with you onboard, at an extra cost of £30.
Contact Information
Customer relations: 0330 0600 500
Twitter Customer Help: @CalSleeper
Cycle Policy
Bikes are permitted at one bicycle a guest free of charge.
WiFi
Free WiFi will be available from 2018.
First Class
All services offer First Class, which includes an individual sleeping berth.
Lost Property
All lost property is handed to staff at the destination stations, so contact the terminal station.
London Euston to Edinburgh Waverley
London to Edinburgh train routes are one of the most popular on the whole rail network. Travelling by Caledonian Sleeper allows passengers the opportunity to make that journey overnight, removing an early morning train time and still getting a good night's sleep during the trip. The sleeper trains have 2 sleeper rooms: first class and standard. Along with access to the first-class lounge at Euston, there is also a complimentary breakfast and a single occupancy berth. With standard rooms, there berths are shared, along with access to the lounge car to relax and enjoy a meal.
If you have decided to travel from London to Edinburgh for a day out in the Scottish capital, then there are plenty of things to do. A walk along Prince's Street is highly recommended, with a number of high street shops and bars to let you soak up the busy Edinburgh pace of life. Towering over the city is the Edinburgh Castle, undoubtedly the most iconic tourist spot in the city, and offers a great insight into the past of the city and Scotland itself. Travelling to Edinburgh on the sleeper train is a fantastic way to maximise the time you can spend exploring the sights. To get cheaper train tickets using the Caledonian Sleeper service, booking in advance using our journey planner can save you both time and money.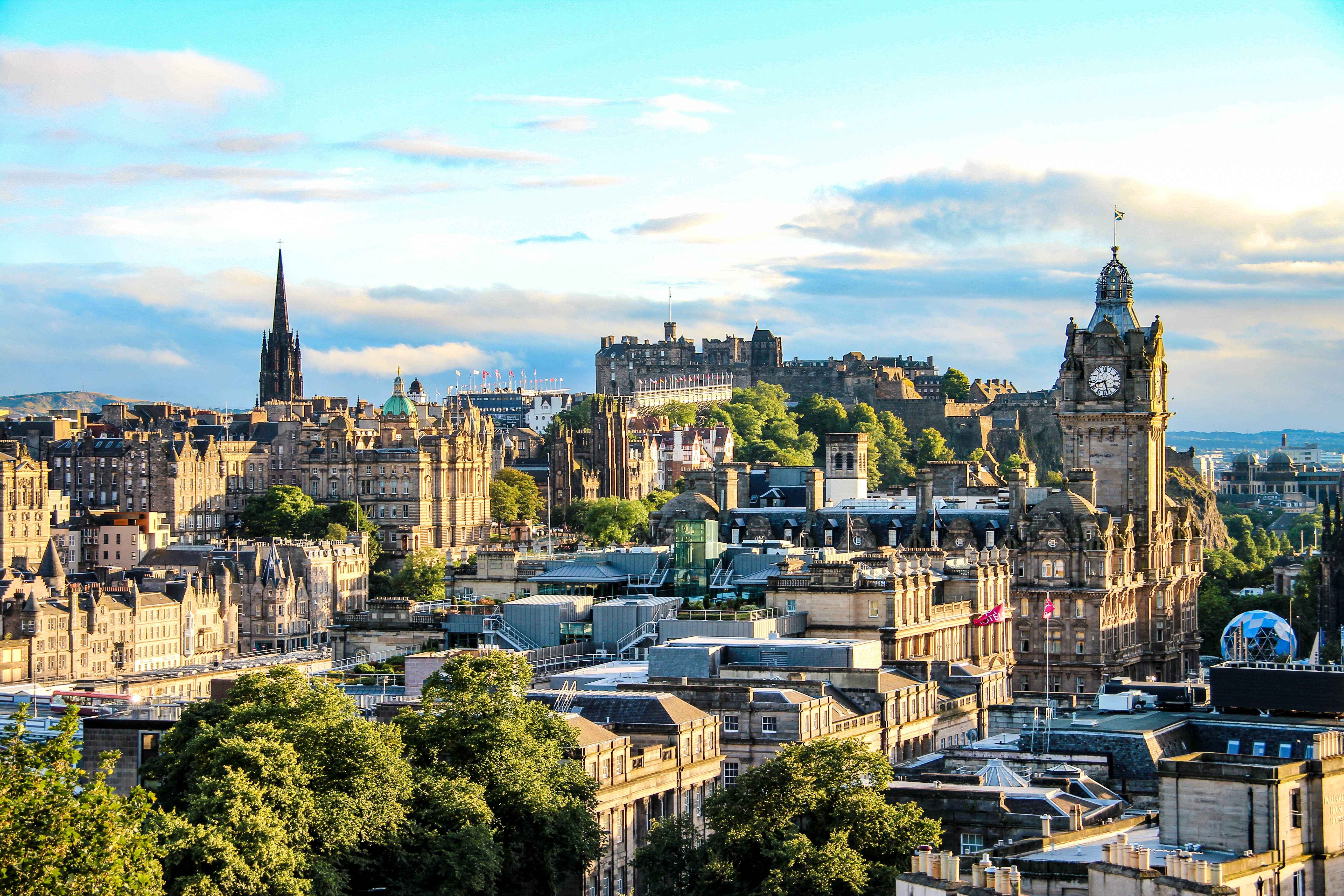 Discover where the Caledonian Sleeper can take you
Caledonian Sleeper Routes
It is not just Edinburgh that the sleeper train can take you. London Euston trains also take you across Scotland, using both the Highland and Lowland routes to cities such as Glasgow Central, Inverness and Aberdeen.
Trains to Inverness, Aberdeen and Fort William stop at Edinburgh, where the carriages will split into 3 separate services, where passengers stay on board before taking on to their destination. Alternatively, the Caledonian Sleeper route to Glasgow Central divides at Carlisle, with the front portion of the train heading to Glasgow, and then onwards to Motherwell.
About Caledonian Sleeper

The franchise split from ScotRail in 2015, and the company is now run by Serco. With one service per night to each destination running both ways, tickets can be booked well in advance, giving customers the flexibility of when they can travel and plan meetings and day's out prior to last minute booking prices. Serco announced a £150m renovation to the carriages on the service, including double beds for first class and upgrades to the lounge carts, including WiFi.