At Trainline, it's our people who make us who we are
Meet the people who are helping us blaze new trails and make a positive difference to the lives of millions of travellers.
Clare Gilmartin (Chief Executive Officer)
Clare has been CEO of Trainline since 2014. She has led the business through a period of rapid growth, investing in mobile and AI innovation and supplier/market expansion. Trainline now operates in 45 countries selling tickets on behalf of more than 220 carriers, all in one simple app. Prior to Trainline, Clare was VP UK/Greater Europe for eBay and was at BCG and Unilever.
Clare holds a Bachelor of Commerce (International) degree from University College Dublin and was ranked amongst 'Europe's Top 40 under 40' leaders in 2012, as well as a finalist in Veuve Cliquot's Businesswoman of the Year. She is an active mentor in the tech/small business space. She is also a keen runner and lives in London with her husband and 3 children.
Her favourite train journey is London to Cornwall.
Daniel Beutler (President, Trainline International)
Daniel leads Trainline's international business and is responsible for the growing number of commercial relationships with Europe's rail companies. He has extensive experience in the rail industry, with previous roles at Captain Train, where he was COO, and Deutsche Bahn, where he held roles including CEO of France, Director of Western Europe Sales and Marketing and Director for Emerging Markets.
Daniel is German, trilingual and studied transportation and tourism in Lüneburg, Dresden and at McGill University in Montreal, Canada. In his free time, Daniel loves to cook, listen to music and play tennis.
His favourite train journey is from Toronto to Vancouver because it brings back good memories of the times he lived in one of his favourite countries - Canada.
Shaun McCabe (Chief Finance Officer)
Shaun joined Trainline in September 2016, bringing with him extensive digital experience from his time in finance, general management and international roles at online market leaders Amazon and ASOS.
As International Director at ASOS, he was responsible for the company's international markets, including U.S. China, Russia, Australia and Europe, as well as export sales to over 200 countries accounting for more than half of total ASOS sales. Previously, Shaun was CFO for Amazon Europe and a member of the EU executive team defining the strategic direction of Amazon in Europe.
Away from work, Shaun enjoys spending time with his family and watching most sports, with a particular passion for football and rugby. Having finally stopped playing, he is now a keen (but untalented!) skier and cyclist.
His favourite train journey is from London to Edinburgh–it's a great journey, it's a great experience, it's a great view (especially passing the coast at Berwick) and it's a lot quicker than air!
Mark Holt (Chief Technology Officer)
Mark is at the helm of Trainline's disruptive technology, driving forward our innovative vision and the infrastructure delivering this.
Before joining Trainline in March 2014, Mark founded Europe's first secure eCommerce site in 1995 and has led innovative teams at companies such as Capital Radio, FT.com, GE Capital, Trayport and CPA Global. He quite simply loves technology and passionately believes that empowered teams of smart people will shape the future of smarter rail travel for customers.
Apart from being a technology-whizz, Mark enjoys long heavy CrossFit workouts, watching magnificent Welsh rugby victories, reading classic literature and playing Virtual Reality games with his three children.
His favourite train journey is from Verona to Venice – Verona is a beautiful city, the trains are comfortable and fast, and walking out of Santa Lucia straight onto the Grand Canal is a truly magical experience; the only way to arrive in Venice.
Jonathan Moore (Chief Product Officer)
A double Webby and British Design Award winner, Jon is passionate about building great teams who focus on smart, fast and simple solutions to core customer problems.
Having spent time at companies such as Skype, Microsoft and the Guardian Media Group as well as numerous start-ups, Jon leads across all product areas of Trainline.
When not creating great customer experiences, Jon is an enthusiastic trekker, cycling fan and runner and is kept busy by his two young sons.
His favourite train journey is the overnight train from Kunming to Guilin in China.
Victoria Biggs  (VP Brand and Communications)
Victoria manages all aspects of Trainline's public profile, leading the teams responsible for our corporate, brand and product communications across traditional, social and paid media.
She has more than 20 years' experience shaping narratives, creating content and delivering impactful campaigns for some of the world's most innovative companies including Netflix, PayPal and eBay.  Keen to support women in the tech and creative industries, she is an active mentor within and outside Trainline. 
Victoria loves swimming, theatre, travel and languages. Her most memorable train journey was from Lyon to Modane in the French Alps, not just for the beautiful scenery but also for the relaxation afforded by taking the train rather than flying with a large, loud family!
Bill Hopkins (Executive Director Operations and TOC Solutions)
Bill joined Trainline in July 2002 and has seen the business develop from a small start-up to the leading independent rail retailer in Europe. He has held a number of roles within the business and is currently responsible for UK Carrier Solutions, Customer Support and E-Fulfilment. A pragmatic problem-solver addicted to continuous improvement, he constantly looks for ways we can improve our service offerings.
Before joining the world of rail tech, Bill was Vice President for Customer Care and Billing at KPNQwest based in the Netherlands where he was responsible for operations in 15 countries for EUNET Internet Service Providers and the KQ backbone network, which at the time managed 60% of EU internet traffic. Prior to that, he was worked in telecom start-up and major change programmes in Germany, Jamaica and the UK.
His hobbies include reading history and politics books, exasperating his Spanish teacher by his inability to pronounce the letter j correctly and trying to find his golf ball which invariably is never where it should be on the course.
His favourite train journey is between Berwick upon Tweed and Edinburgh – which not only runs past some of the most beautiful coastal views in the UK but is also normally taking him home to his family.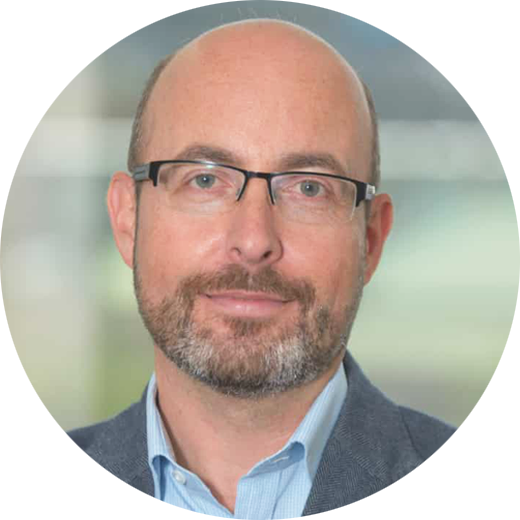 Neil Murrin (General Counsel and Director, Regulatory Affairs)
Neil ensures Trainline can continue its rapid growth within the complexities and opportunities that technology, online retail and rail present internationally.
With 12 years at Trainline and before that at Inmarsat (satellite communications) and London law firms, Neil sees the legal and regulatory functions as business enablers and encourages his team to be integrated into the heart of the business. It is this approach that saw his team awarded Legal Department of the Year by the British Legal Awards 2018.
Away from train travel, Neil enjoys trying his hand at triathlons (despite swimming like a brick), golf and keeping up with world news.
His favourite journey is from Nice to Monaco, through the dark of the tunnels then the intermittent searing azure of the sea... Alternatively, Waterloo to West Byfleet in the rain as that means "home"!
Robin Hancock (Chief People Officer)
Robin joined Trainline in June 2015 and believes that making smarter travel for customers a reality starts with the right people.
Robin has driven significant company culture shifts and growth throughout his career and was VP of Talent and Culture at Wonga prior to Trainline. In total, Robin has more than 20 years' experience across European recruitment, HR, talent and culture management through his roles at Capital One, PayPal, eBay, Skype and FTSE 250 Company, Victrex Plc.
Robin spends most of his spare time with his wife Keeley and daughter Holly. He has a love of the outdoors, particularly if it involves running (ideally in the Lake District), mountain biking, kayaking or skiing.
His favourite train journey is from Glasgow to Oban for beautiful scenery and memories of childhood holidays to Scotland.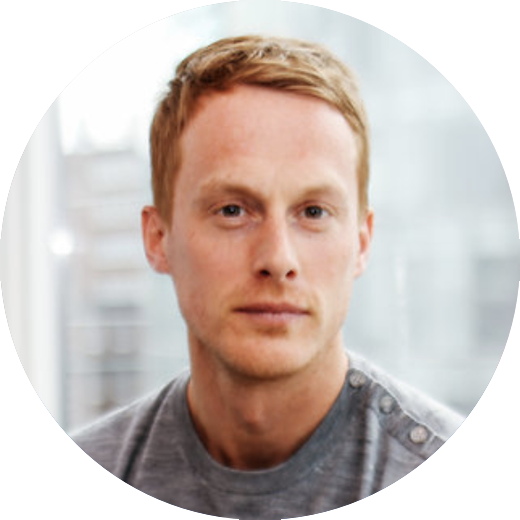 Pete Wade (VP Growth)
Pete joined us in 2018, bringing with him 20 years' experience in consumer internet (15 years in the UK and five years in California). As an Economics grad from Oxford University, his CV spans 11 years at eBay, where he held roles in Internet Marketing, Analytics and Finance. But, more recently, he was CFO of LADbible – the largest and fastest growing publisher of social video in the world.
Pete's contagious energy is well vested in delivering our growth mission – to find, acquire and engage potential and existing rail and bus travellers around the world. His choice to live outside London, with his wife and two sons in Cheshire, means he travels over 1,000 miles by train every week to get to and from work! When he's not sat on a train, he enjoys playing outdoor activities, like cycling, football and rugby, with his family.
His favourite train journey is Barcelona to Seville, which he took on a recent family tour of Spain – "Travelling by train was far more relaxing than air with a family, and you get a real sense of the country you're visiting." But, a close second is his train home to Wilmslow from Euston after a long week.