The nearest train station to Stonehenge is Salisbury station. From there, the distance between Salisbury station and Stonehenge is less than 9 miles. As well as taxis and private car hire, there are a number of cheaper bus services that serve the route to and from this iconic landmark. The Stonehenge Bus Tour (usually an orange double-decker) operates a Hop-on, hop-off service to Stonehenge with an average journey time of about 30 minutes.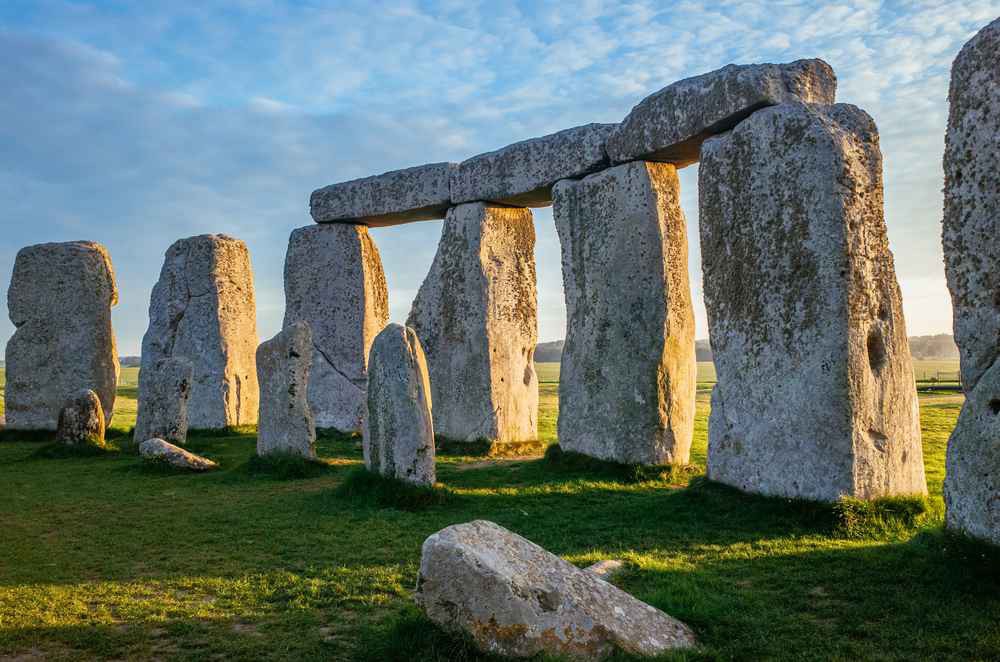 Trains from London to Stonehenge
The popular journey from London to Stonehenge is easily accessible by taking a train from London Waterloo to Salisbury station. The service is operated by South Western Railway and there are trains every half an hour. From Waterloo, the train journey plus the bus transfer from Salisbury to Stonehenge can take just over two hours in total, leaving you with plenty of time to explore this mythical British landmark.
For an added slice of adventure, you could also travel to Stonehenge via Bath Spa. There are trains from London to Bath from Paddington station every 30 minutes and the journey time is around an hour and a half. And once you've explored the ancient Roman city and its stunning surroundings, Bath to Salisbury trains run frequently and take less than an hour.
About Stonehenge
Despite all the advances in technology and architecture in the UK, Stonehenge remains one of the most intriguing structures ever built. Situated in Wiltshire, its history and construction continue to be shrouded in mystery, making it a popular destination for locals and tourists alike. 
According to most, Stonehenge is believed to have been ancient burial ground with human bones dating back to as early as 3000 BC present on the site. Despite this, there are many theories out there which claim other motives for the presence of this landmark.
Stonehenge is managed by English Heritage while the land which it sits on is looked after by the National Trust. 
Stonehenge
Address
Amesbury, Salisbury SP4 7DE
Opening times
9.30 - 7 pm daily
Useful travel tips
We want to make travel easier for you, which is why we've compiled a selection of useful travel tips to help you on your way. Simply click the below tips to find out more
Useful links when visiting Stonehenge by train