Trains to Alton towers
The nearest train station to Alton Towers is Uttoxeter, which is accessible from a large number of UK train stations including London, Birmingham and Newcastle upon Tyne, where trains depart every hour. From Uttoxeter, the rest of the journey is made by a bus ride of about 40 minutes (one service daily). Visitors also catch trains to Alton Towers via Stoke-on-Trent (four bus departures daily) and Nottingham and Derby (both one bus service daily).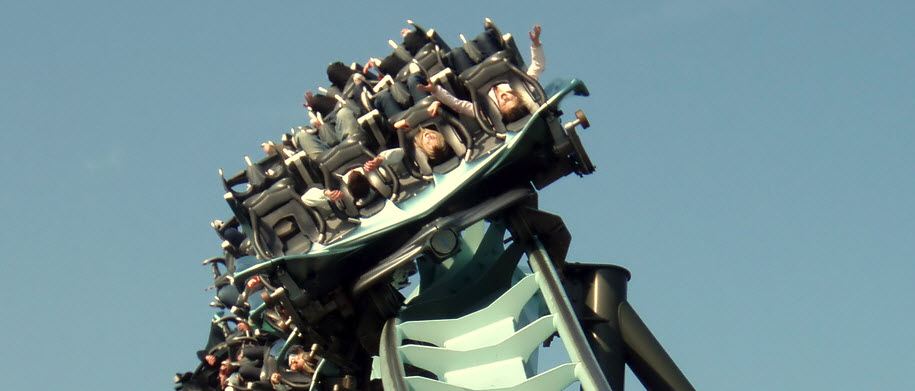 About Alton Towers
Dubbed 'Britain's most loved theme park', Alton Towers is home to hundreds of amazing live shows, wonderful costume characters and terrific rides. Beloved by family groups and thrillseekers alike, there are activities and events to suit all ages and tastes. Younger visitors will enjoy the brand new Octonauts Rollercoaster Adventure, while Postman Pat's sorting room offers kids the chance to help Pat sort his parcels.
Fearless folks head for the big thrill rides – Nemesis, Oblivion, The Blade, Enterprise and Rita to name just a few. Alton Towers Water Park also has a fine mix of quiet places to unwind, such as Lazy River, the Bubbly Wubbly Pool and Lagoona Bay, plus adrenaline-filled options such as the Master Blaster Water Coaster  – a fast and fabulous water slide to whiz swimmers around the Water Park before splashing them into a pool. Meanwhile kids will adore splashing around in the Wacky Waterworks Tree House and the Tipping Bucket.
Alton Towers also organises some fun themed events at certain times of the year – think Spookfest to mark Halloween, and the spectacular Fireworks event that celebrates Guy Fawkes Night.
Alton Towers Address
Address
Farley Ln,
Alton,
Staffordshire,
ST10 4DB
tel: 0871 222 3330
Opening times
1st May - 31st Oct 2016
Opening hours vary
For the Waterpark, hours are typically Wed - Fri 10am - 4pm, Sat - Tues 10am - 6pm
Useful travel tips
We want to make travel easier for you, which is why we've compiled a selection of useful travel tips to help you on your way. Simply click the below tips to find out more
Useful links when visiting Alton Towers by train