Days 1 and 2 – London
The capital is where most visitors start since London is well connected to the rest of the country, with international airports London Heathrow and Gatwick nearby.
Day 1
Start your first day at the London Eye in Southbank. This huge rotating wheel is the perfect platform to see across the city, including the Houses of Parliament and Big Ben below.
Once you're back on ground level, take a leisurely stroll along the River Thames to the Tate Modern. This formidable building is free to enter, displaying an impressive collection of British Art which deserves at least an hour of your time. Conveniently next door is Shakespeare's Globe – a reconstructed theatre paying homage to the bard himself. There's plenty of spots here to stop for lunch.
Take a walk over the Millennium Bridge leading you to St Paul's Cathedral. Built in 1675, this Anglican Cathedral has survived the great wars and remains a beacon in the city skyline.
Hop on the central line to Holborn, the nearest station to the British Museum, with a great collection of history, art and culture – a place you could easily lose 2 weeks in the UK to.
For your first night in London, experience British bartending at its best and a typical steak meal at the Hawksmoor in Covent Garden. 
Day 2
Take a morning stroll through Regents Park leading to Madame Tussauds – this popular attraction includes waxwork creations of famous faces, from Hollywood stars to royalty. There are several cafes and restaurants nearby to stop for lunch.
Take the Jubilee line straight down to Green Park station and drop by the Queen's official residence of Buckingham Palace. Westminster Abbey and The Churchill War Rooms are also close by for greater exploration of Britain's history.
Staying in the area, an early evening meal at The Dorchester is the best way to sample five-star British cuisine, giving you just enough time to jump in a taxi to Leicester Square to see a West End musical.
Days 3 and 4 – Bournemouth and Stonehenge
Next up, it's time for a trip to the seaside, followed by some heritage sites.
Day 3
Take the train from London Waterloo to Bournemouth in 1h 45m. The beach by Bournemouth Pier is a popular spot and the best place to enjoy traditional British fish and chips at Harry Ramsden's.  The Lower Gardens are beautiful to walk through, with a giant tethered balloon for those with a head for heights! As you walk around the square there's plenty of shops to succumb to, as well as pubs and bars. This is a good place to spend your evening, with lots going on.
Tickets not available yet? Sign up for Ticket Alert
 ✔ Be the first to know when you can get your hands on Advance train tickets
 ✔ Sign up to Ticket Alert and we'll email you when your chosen tickets go on sale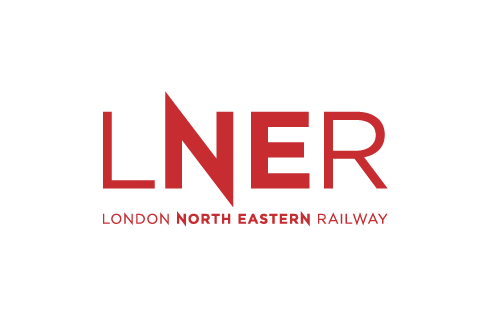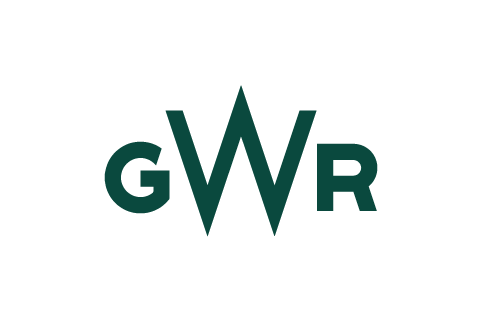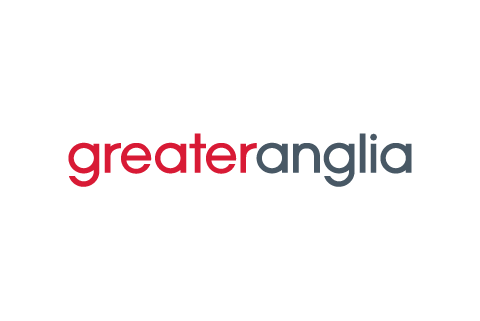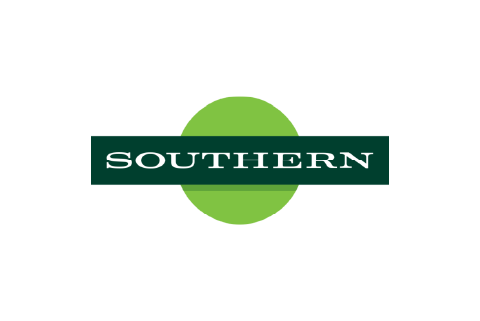 Day 4
After a hearty English breakfast, allow 2h to travel from Bournemouth to Salisbury by train, the nearest station to Stonehenge, then jump in a taxi to the famous monument. With a whole tourist area dedicated to the site, there's plenty to learn about this mysterious wonder of the world – over 4,500 years' old. Back in town, the medieval city of Salisbury is easy to explore by foot, with a number of restaurants around Blue Boar Row.
Days 5 and 6 – Oxford and Bath
During your 2 weeks in the UK, a trip to Oxford is a must. It's just 1h 50m by train from Salisbury to Oxford, a city steeped in history.
Day 5
Made famous by the University of Oxford, its presence is unavoidable, with buildings throughout the city. Of these, the Bodleian Library and Radcliffe Camera are worth a visit, you can't help but sense a touch of Harry Potter about it!
Enjoy the grand architecture as you walk through the windy roads toward the river. If the weather is nice, you can hire a boat at Magdalen Bridge Boathouse to punt along Oxford Canal. Afternoon tea at the Quod is a must, and there's plenty of watering holes lining the streets to quench your thirst.
Day 6
It's time to jump on the train from Oxford to Bath Spa, taking just over 1h. As the name suggests, Bath is the historical site of the legendary Roman Baths, which remain a global attraction and spot for relaxing. Once you've found your zen, head back into town for a wander around the cobbled paths, filled with museums, gift shops and galleries to enjoy. As night-time falls enjoy a different type of entertainment with a spooky ghost tour of this historic city.
Day 7 – Cardiff
As you approach the halfway point of your 2 weeks in the UK, it's time to cross the border over to Wales. It's around 2h by train from Bath Spa to Cardiff Bay, but you're sure to receive a warm welcome.
A walk around Mermaid Quay offers the perfect spot for lunch, shops and enjoying the local brew with scenic views. Take a trip across the bay on one of the regular boat trips. The Millennium Centre is even more impressive in real life. Book in advance to enjoy music, theatre, opera and ballet shows taking place here, for a night of cultural enrichment.
Day 8 – Birmingham
Travel from Cardiff to Birmingham by train in 2h 20m. There are lots to see and do in here – start with the National Sea Life Centre with over 60 displays of marine life, followed by a visit to the Bullring. This is the place to shop until you drop, with high-end store Selfridges a favourite for browsing designer's latest pieces.
If Birmingham is known for one thing, it's curry! Lasan is an award-winning restaurant in the popular Jewellery-Quarter, for your final meal of the day.
Days 9 to 11 – Liverpool, Manchester and the Peak District
Leaving a musical imprint on the world, Manchester and Liverpool are two of the UK's cultural melting pots to visit during your two-week visit, with the nearby Peak District offering an entirely different experience altogether.
Day 9
Just a 1h 30m by train from Birmingham to Liverpool, the city is everything you hoped it would be. Get your bearings at the World Museum which brings science, archaeology and ethnology together under one roof.
A gentle walk to Royal Albert Docks will give you an appreciation for this city's rich maritime history. After lunch, the nearby Tate Liverpool is worth a look, since it's close by. As evening starts to fall, the city comes to life, best enjoyed in the Cavern Quarter. This is the place to come for music lovers, with live music emanating from every corner. Most famously, The Cavern Club is where The Beatles started out and still pulls in the crowds to this day.
Day 10
As day ten approaches, a 30m train ride from Liverpool to Manchester will transport you to this lively city. Your first stop must be a tour of Old Trafford – home to the world-famous Manchester United.  Follow this with a wander around the Manchester Art Gallery – home to exhibitions from renowned artists, currently including Leonardo da Vinci.
For fun entertainment with friends, try out the Crystal Maze live experience, which puts you inside the popular TV show. After a bite to eat, finish your evening at Band on the Wall Band on the Wall to see what the city is famous for.
Day 11
The Peak District is the perfect day trip from Manchester. With rolling green hills, well-paved walkways, trails and hikes, many come here to explore the British countryside. Just a 45m train journey to the charming village of Edale, it's also the entry point to the stunning Pennine Way, which runs 268-miles up to the Peak District. Look out for Blue John Cavern on your travels – this limestone cave even has former mining equipment and a craft shop.
Back in Manchester, head to The Northern Quarter for a choice of great restaurants and bars to end your time here.
Day 12 to 14 – Glasgow and Edinburgh
With our UK itinerary 2 weeks almost complete, it's time to spread your wings over the border to Scotland. Given more time, the highlands would be included, but a fleeting demands a trip to Glasgow and Edinburgh at the very least!
Day 12
Just over an hour by plane from Manchester, Glasgow has so much to see, that you'll wonder if one day is enough.
The Gallery of Modern Art offers thought-provoking works in a grand building. Just outside, the Duke of Wellington Statue is quite the attraction. In no small part to a traffic cone covering the lion – a gag that has continued since the 80s. A selection of great eating spots are dotted in and around George Square, a great place to people-watch too. Named after King George III, take some time to admire the famous statues of Scots.
Just 10m by train from Glasgow Central to Hyndland, the nearby beautiful Botanic Gardens offer respite to the bustle of the city. With 27 acres to explore, including an unusual Victorian glasshouse, it's great on a sunny afternoon.
Glasgow is known for its fun nightlife, there are lots of restaurants, bars and clubs in the West End and in the Merchant City to party on into the night.
Day 13
It's just 50m by train from Glasgow to Edinburgh, the capital of Scotland is a great place to soak up Scottish culture.
The Scottish National Gallery is home to some of the most impressive art you're likely to see, including Da Vinci. Free to enter, this is always a busy spot. From here, work your way up the hill to Edinburgh Castle to enjoy spectacular views across the city. Before heading back down, stop by the Scotch Whisky Experience, for a barrel ride and more. As you walk around the Edinburgh's Old Town, there's plenty of tourist shops for local gifts, try to swing by Greyfriars Bobby statue if you can.
A great city for foodies, head to The Balmoral for dinner, followed by a wee dram in one of the pubs off the Royal Mile.
Day 14
As your two weeks in the UK come to an end, get a taxi over to Holyrood Park to view Arthur's Seat. The main peak sits on an ancient volcano, offering great views of the city. Allow for half an hour to walk to the top. Still in the park, you can visit St Anthony's Chapel dating back to the 15th century, and Duddingston Loch – a photographer's paradise.
As your two weeks in the UK concludes, head back to the Old Town and sample the local haggis, it would be remiss to come this way and not do so!