We're here to help you plan the perfect trip from start to finish. This guide features the best things to do in Venice, including must-see attractions and the top restaurants, nightlife, markets and shopping destinations to add to your itinerary.
1. Bridge of Sighs
Attraction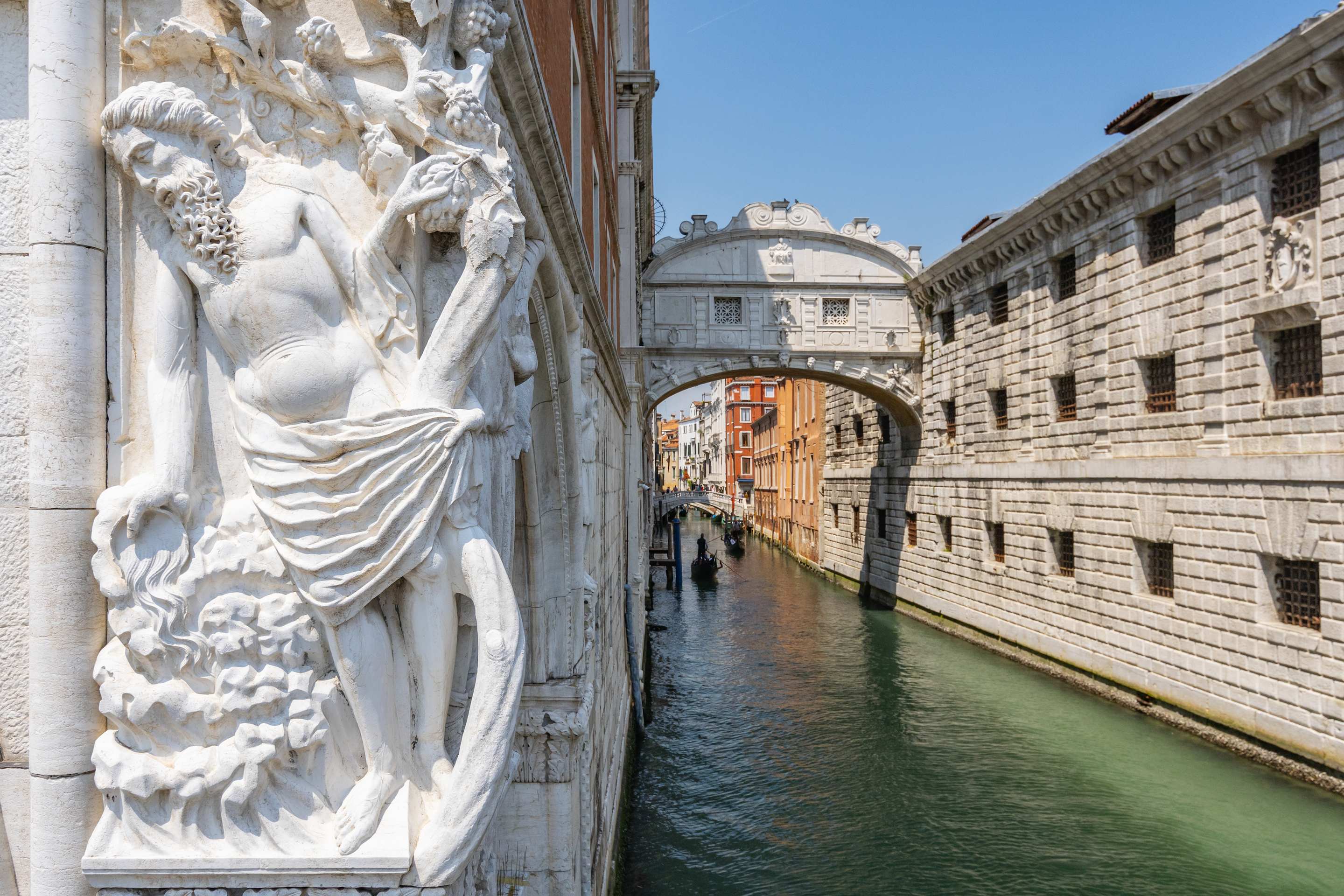 Although Venice has over 400 bridges, the Bridge of Sighs (Ponte dei Sospiri) is one of the most famous. It was built in 1600 to connect the interrogation rooms at Doge's Palace to the New Prison (Prigioni Nuove).
Lord Byron, the English poet, said that prisoners would sigh at the beautiful view of Venice as they walked across the bridge to their fate, hence its name. While you can't walk across the Bridge of Sighs today, you can enjoy the view from neighbouring bridges on the Rio di Palazzo canal.
Find out more in our guide to visiting the Bridge of Sighs.
2. Grand Canal
Attraction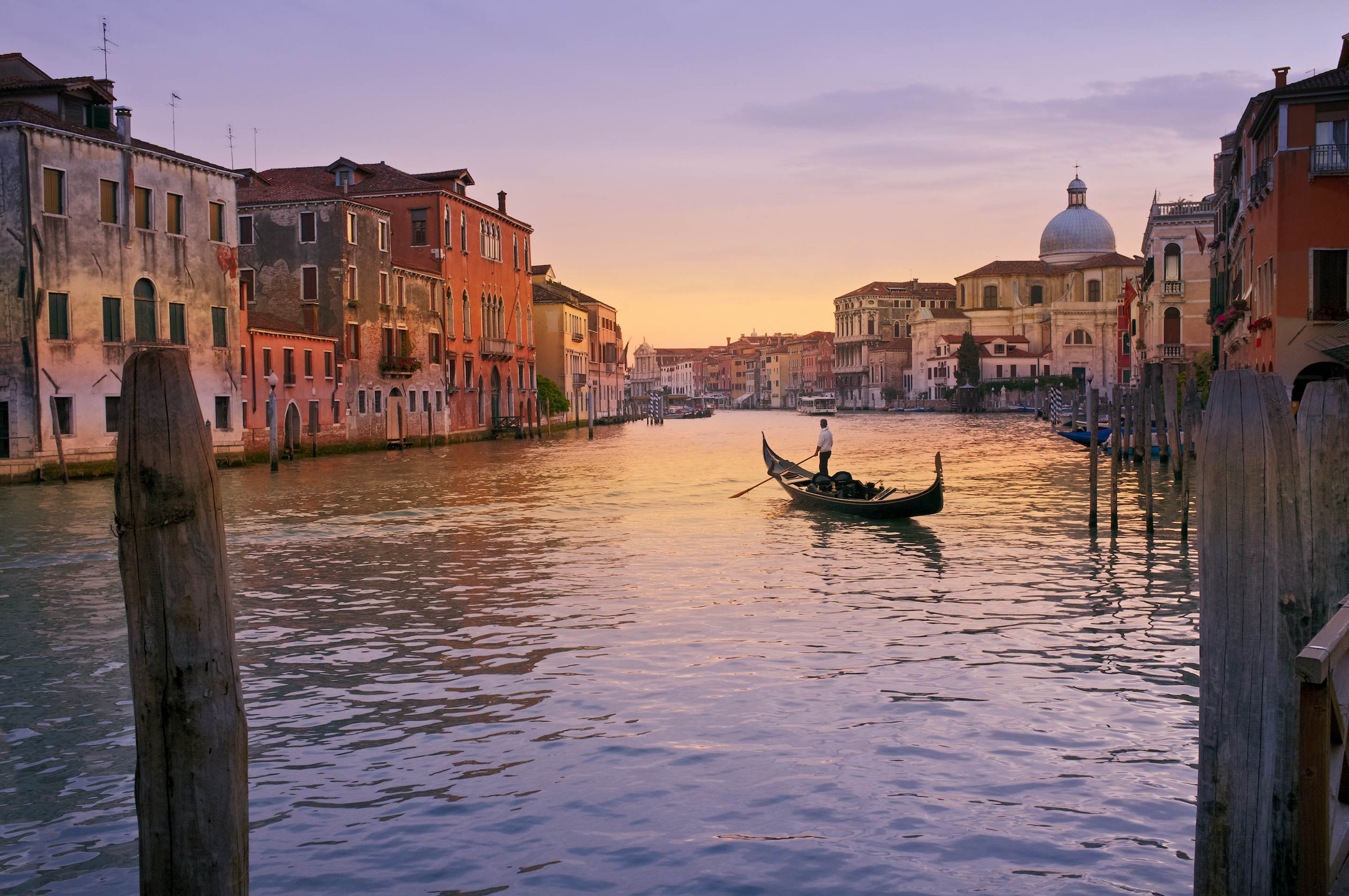 One of Venice's most extensive and busiest waterways, the Grand Canal, is lined with historic buildings, many of which can only be accessed by boat. Take a gondola trip down the Grand Canal to see some beautiful examples of Venetian-Byzantine, Gothic, Renaissance and Baroque architecture?
Despite Venice being 'the city of bridges', only four bridges cross the Grand Canal. The oldest and best-known is Rialto Bridge. You'll see many more of Venice's famous landmarks from the canal, including Gallerie dell'Accademia, the Basilica of Santa Maria della Salute and the Peggy Guggenheim Collection.
Find out more in our guide to visiting the Grand Canal.
3. Doge's Palace
Attraction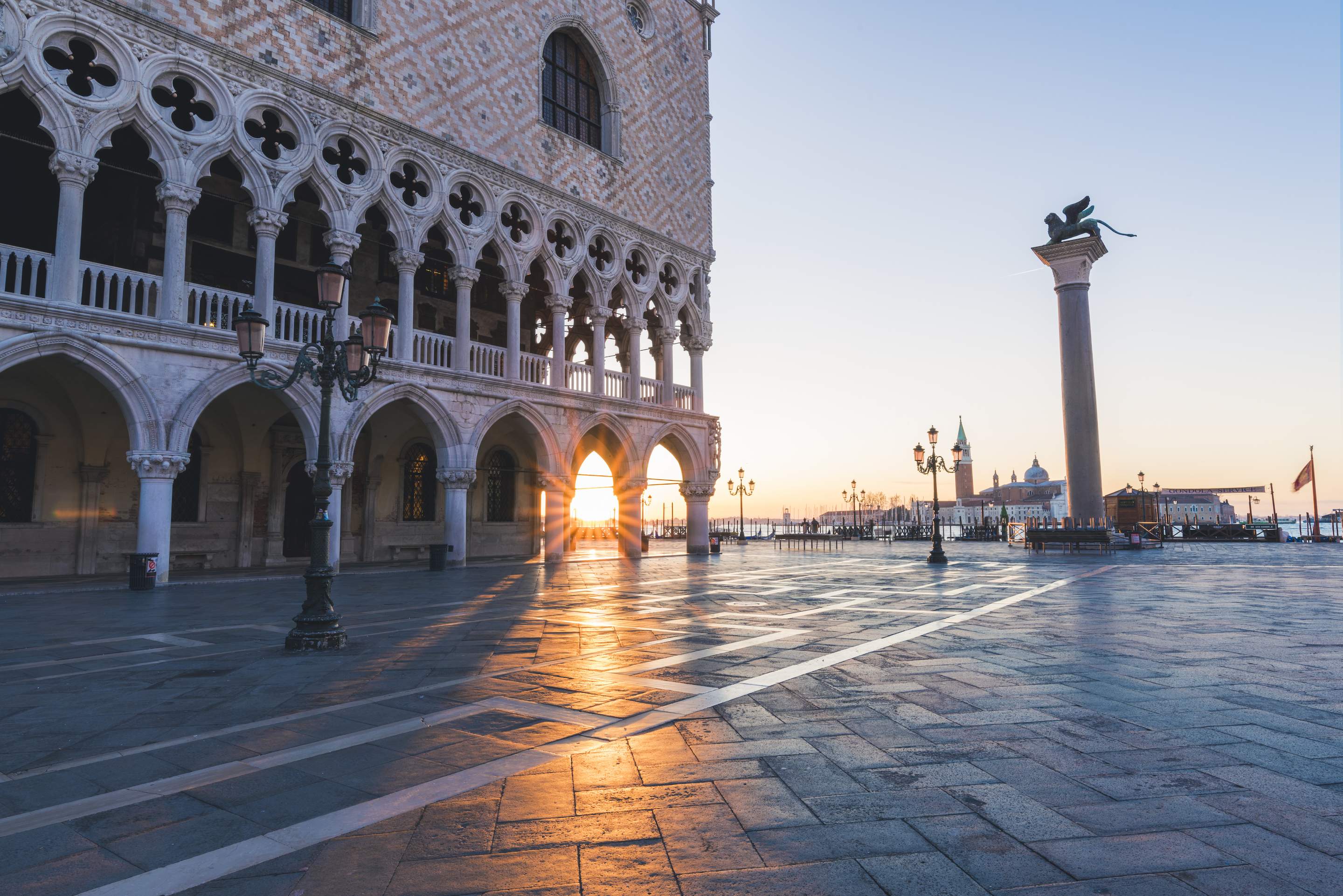 The Doge's Palace is one of Venice's most prominent landmarks, situated in the city's famous central piazza, St. Mark's Square. The Venetian-Gothic palace was built in 1340 for Venice's Doge (similar to a duke) but now houses a museum.
Visit the Doge's Palace to learn more about Venice's civic and political history while admiring the impressive architecture and artworks on display.
Discover more in our guide to visiting the Doge's Palace.
4. Venetian Islands
Attraction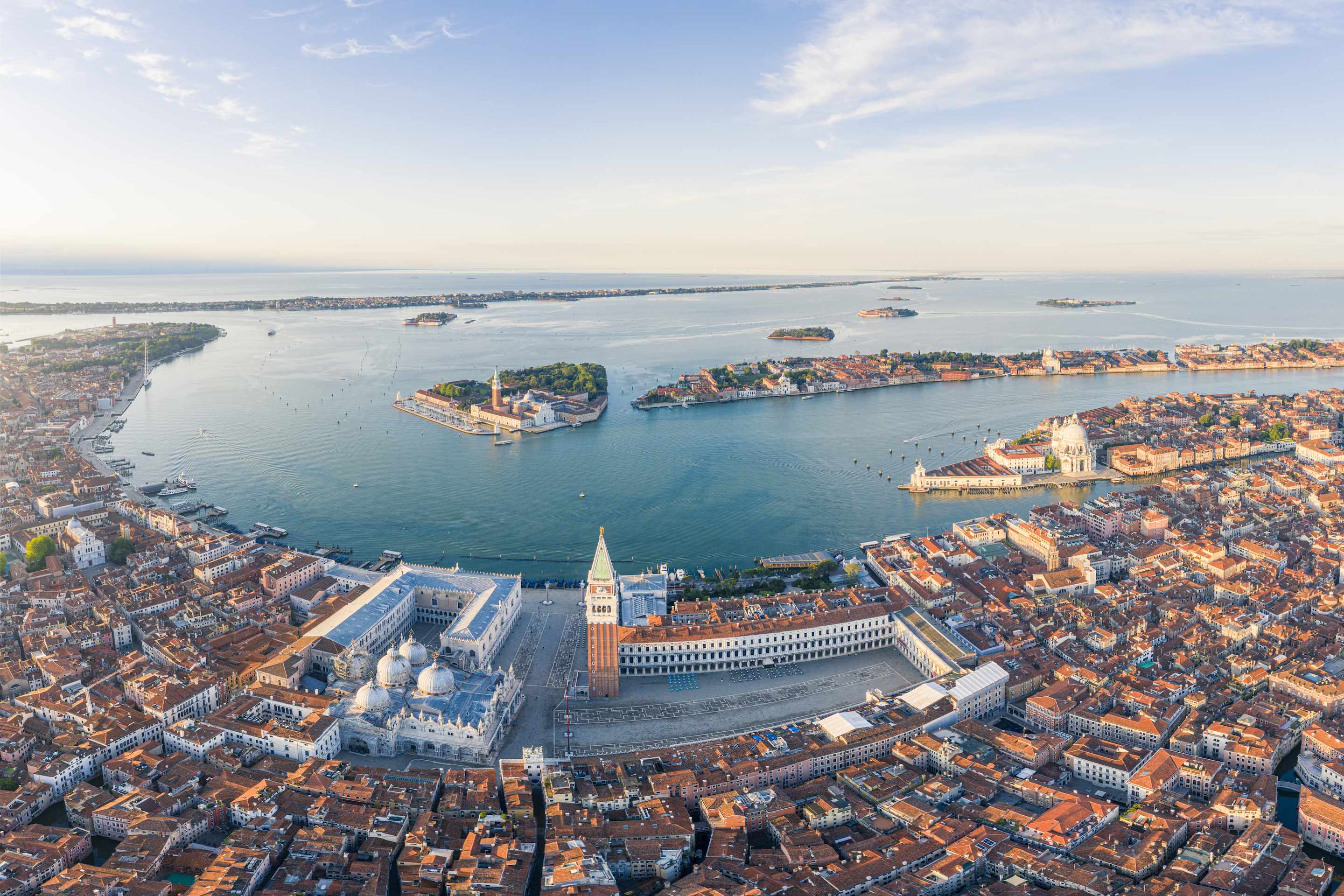 The city of Venice is built on hundreds of islands separated by canals; there are 118 islands in total across the Venetian Lagoon, all differing in size. Some are uninhabited, whilst others have thriving communities. The largest and most popular Venetian Islands you can visit are:
Murano
Burano
Torcello
Giudecca
San Michele
Lido
Mazzorbo
Chioggia
Sant'Erasmo
Find out more in our guide to visiting the Venetian Islands.
5. Rialto Bridge
Attraction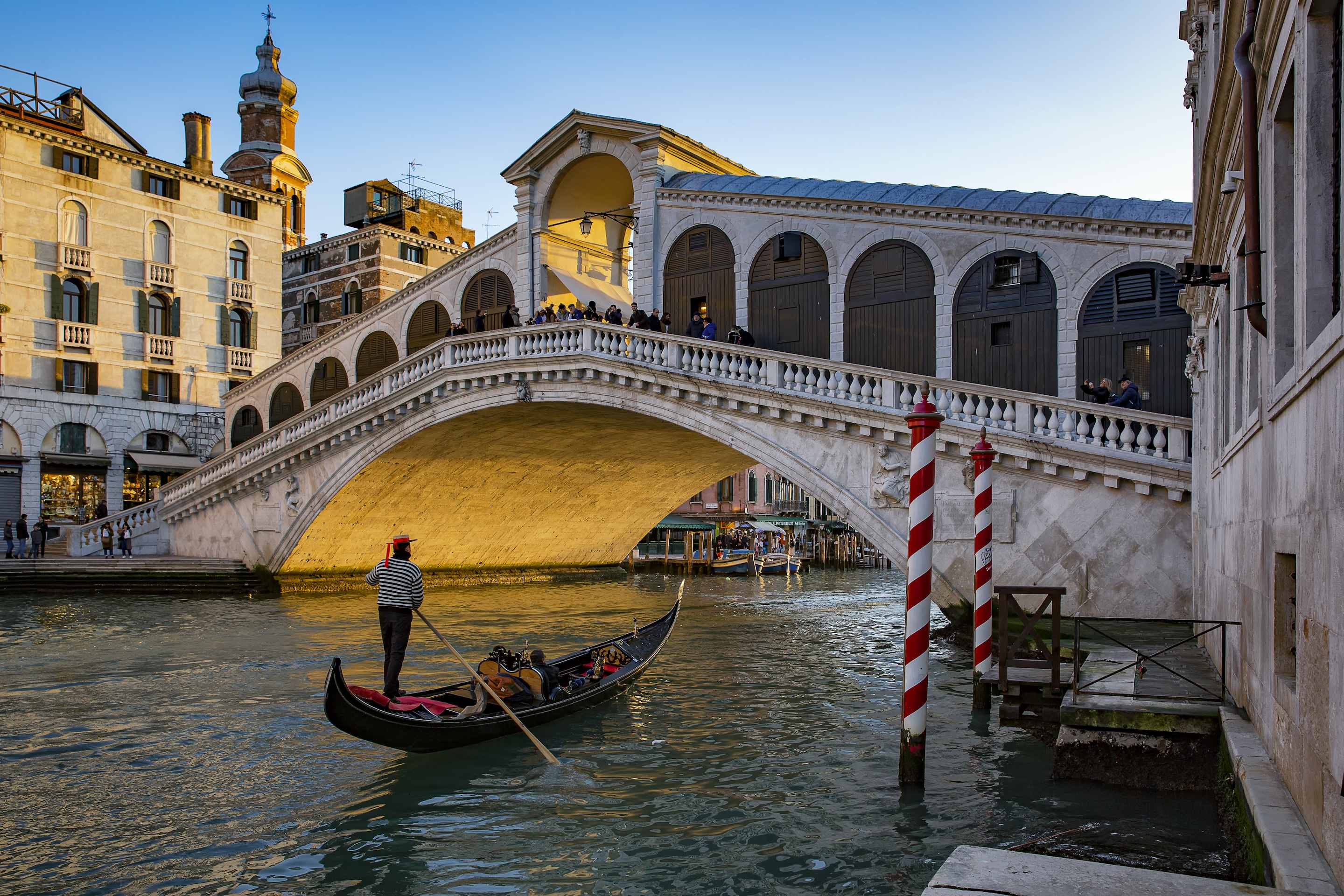 Rialto Bridge is one of Venice's oldest and most famous bridges, connecting the neighbourhoods of San Marco and San Polo. You're bound to cross this architectural masterpiece numerous times during your stay in Venice, so you can't miss it!
Rialto Bridge was first built in the 12th century. In 1588, the original wooden structure was replaced with the stone bridge you see today. It was named after the nearby Rialto area of San Polo, which has been Venice's financial and commercial hub for centuries.
Discover more in our guide to visiting Rialto Bridge.
6. St. Mark's Square
Attraction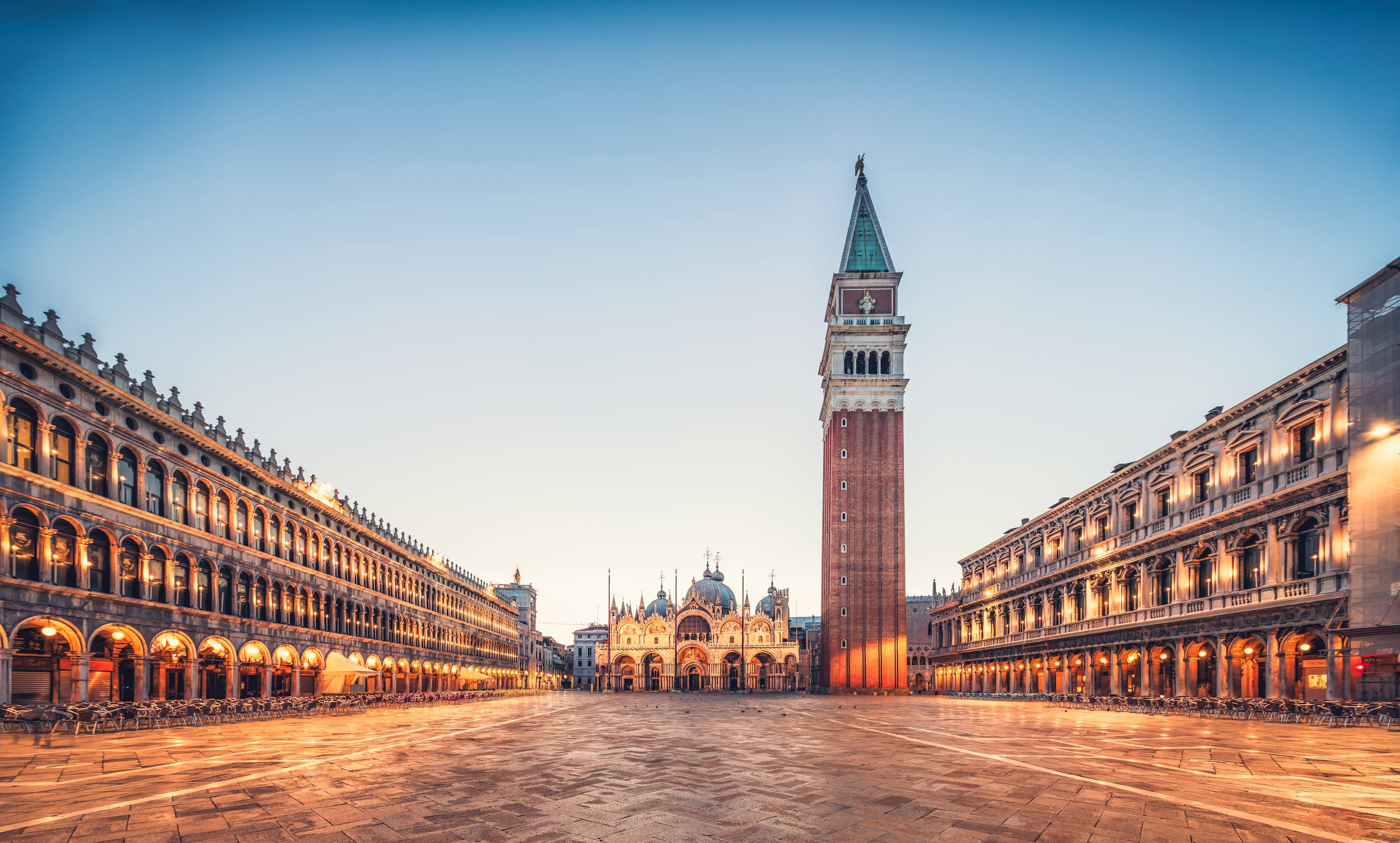 St. Mark's Square (Piazza San Marco) is the largest public square in Venice. Here you'll find some of the city's most popular attractions, including Saint Mark's Basilica and the Doge's Palace. You'll also find famous cafes, bars and restaurants like Caffè Florian and Caffè Quadri in the arcades of the central piazza.
Walk around the square to take in its stunning architecture and admire the ancient sculptures and statues, from the bronze Lion of Venice to the Byzantine statue of St. Theodore.
Find out more in our guide to visiting St. Mark's Square.
7. Gallerie dell'Accademia
Museum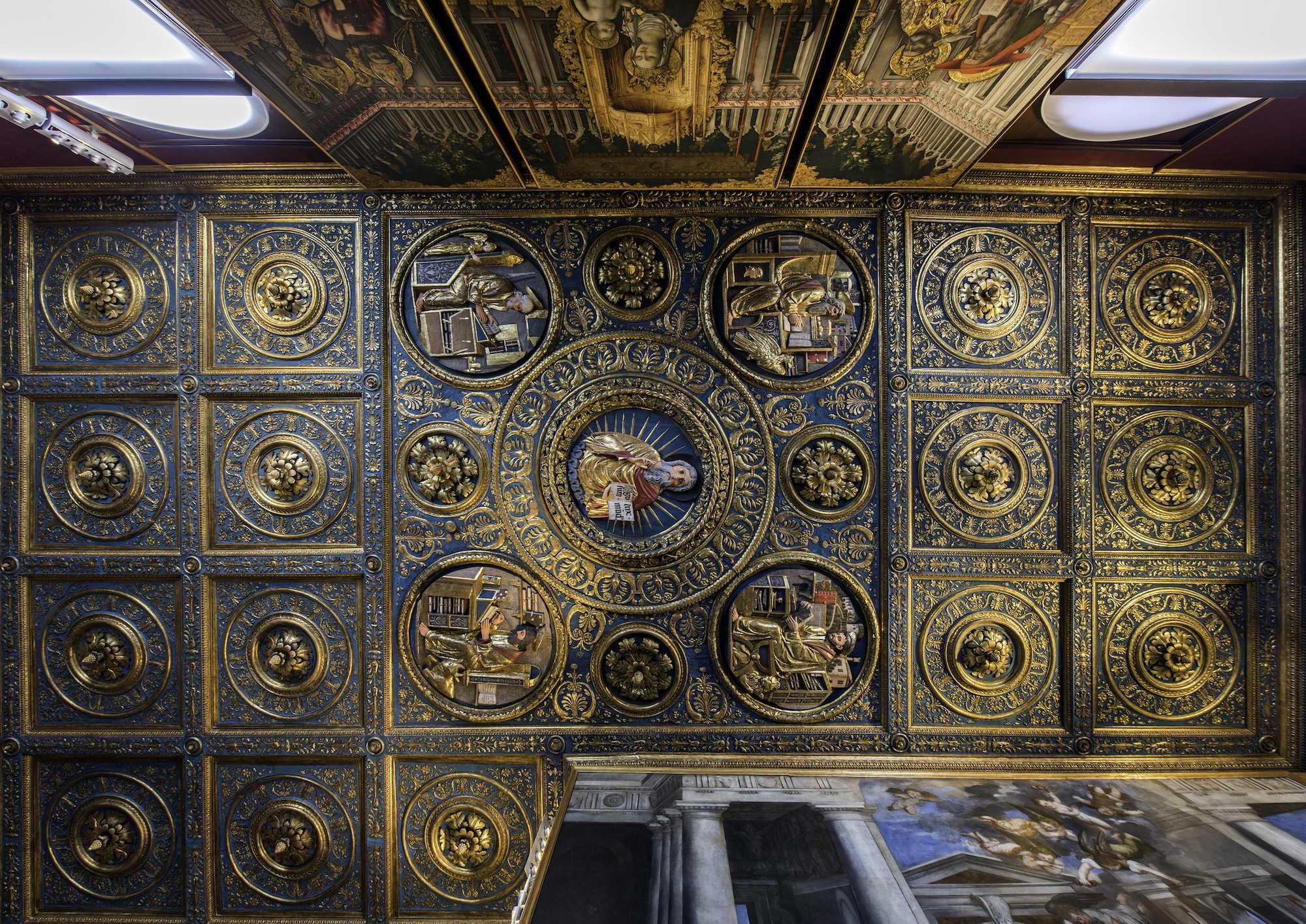 The Gallerie dell'Accademia is home to a vast collection of pre-19th-century art by predominantly Venetian and Italian artists such as Tintoretto, Titian and Canaletto. It is located in the Scuola della Carità within the Dorsoduro neighbourhood of Venice, near the Grand Canal and Ponte dell'Accademia, the bridge named after the famous gallery.
Gallerie dell'Accademia was founded along with the Venice Academy of Fine Arts (Accademia di Belle Arti di Venezia) in 1750 and became one of the first institutions to study art restoration.
Discover more in our guide to visiting the Gallerie dell'Accademia.
8. St. Mark's Basilica
Attraction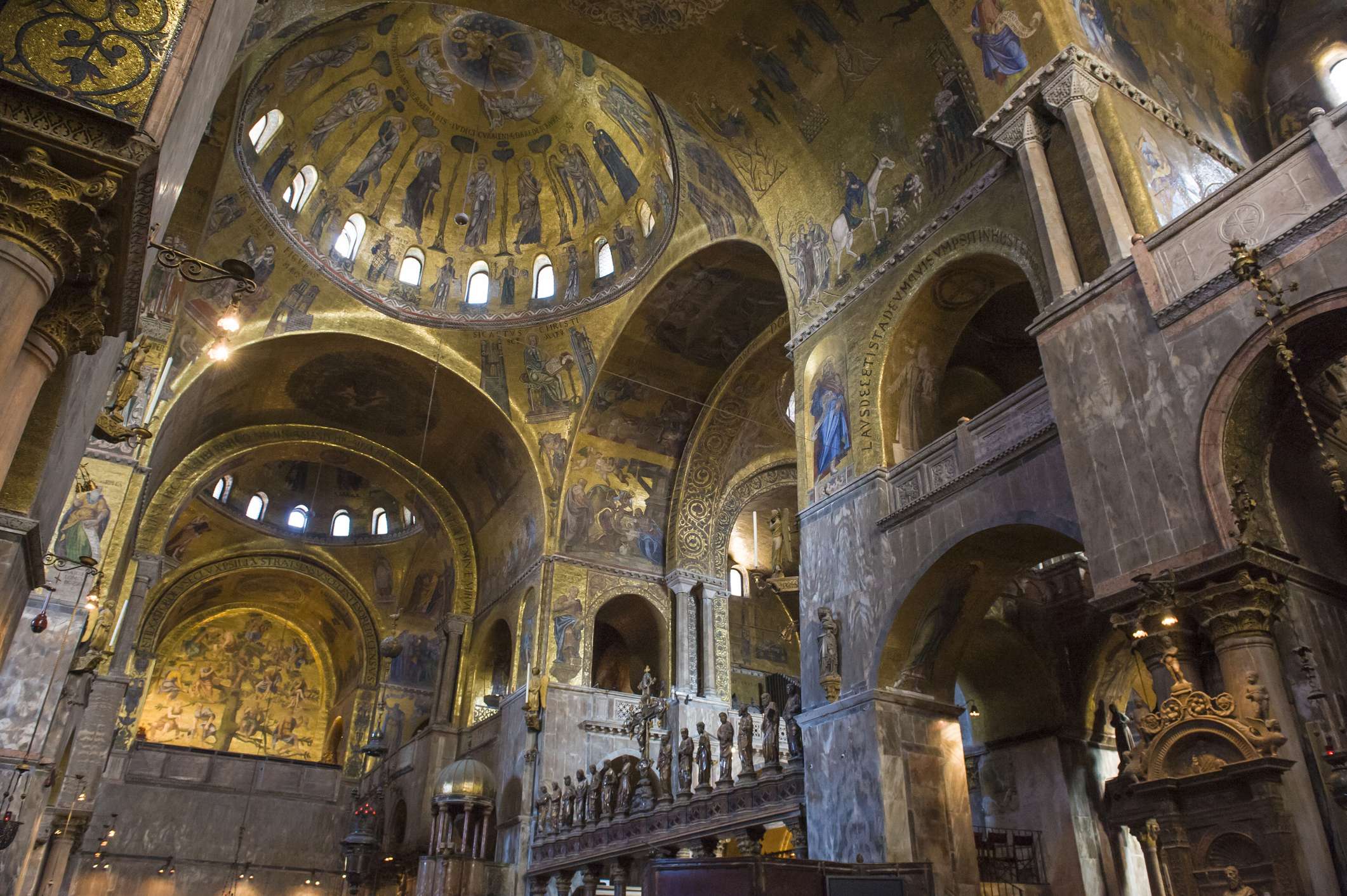 St. Mark's Basilica (Basilica di San Marco) is a Roman Catholic cathedral dedicated to the patron saint of Venice, Saint Mark the Evangelist. Located in St. Mark's Square, the enormous 11th-century basilica dominates the piazza. It was the chapel of the doge during the Republic of Venice and remains connected to the palace today.
You only need to stand outside St. Mark's Basilica to admire the incredible art and architecture on display, including gold mosaic decoration, marble statues and relief work. But the interior of the cathedral is even more impressive! Be sure to pay a visit to this world-famous cathedral while you're in Venice.
Find out more in our guide to visiting St. Mark's Basilica.
9. Harry's Bar
Attraction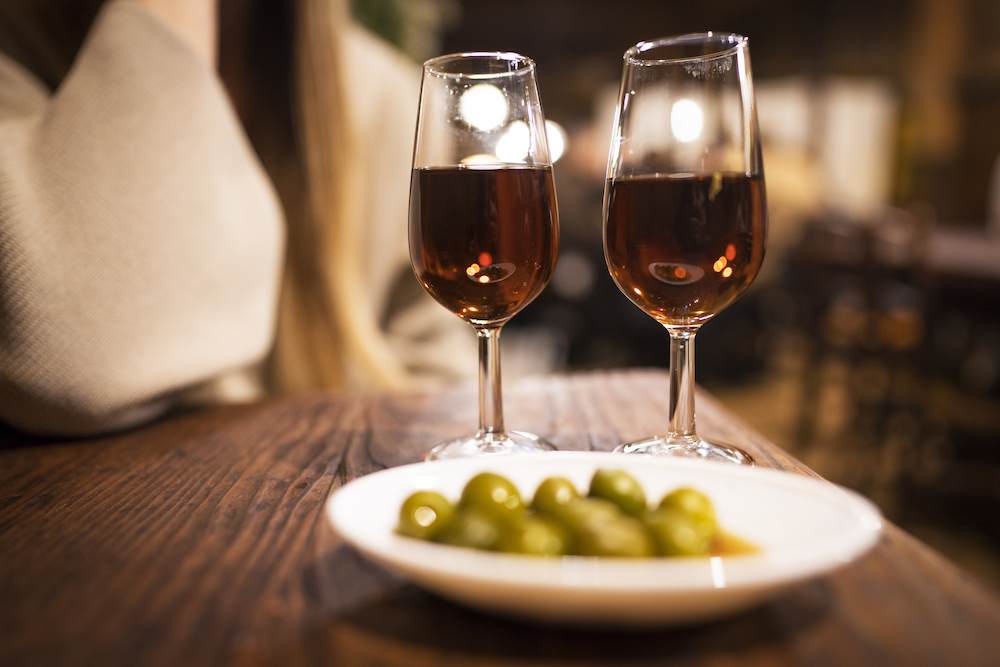 Harry's Bar is one of Venice's most famous bars and restaurants. It was opened in 1931 by Giuseppe Cipriani after he helped a wealthy American called Harry Pickering and was generously repaid for his kindness.
The bar has been frequented by writers, artists, actors and aristocrats, including Ernest Hemingway, Peggy Guggenheim, Truman Capote and Katherine Hepburn. Expect to find classic Italian dishes on the menu, including their famous carpaccio and bellini cocktail, which Cipriani invented at Harry's Bar!
Find out more in our guide to visiting Harry's Bar.
10. Teatro La Fenice
Attraction
Teatro La Fenice is one of the most famous Italian opera houses. The theatre was named La Fenice (The Phoenix) to symbolise the rebirth of the theatre company after their previous premises, San Benedetto, burned down in 1771.
For centuries, Teatro La Fenice has played an essential role in European opera and music, with many iconic productions premiering here. Today, you can take a tour of the beautiful theatre and watch live opera or a concert.
Discover more in our guide to visiting Teatro La Fenice.
11. Santa Maria della Salute
Attraction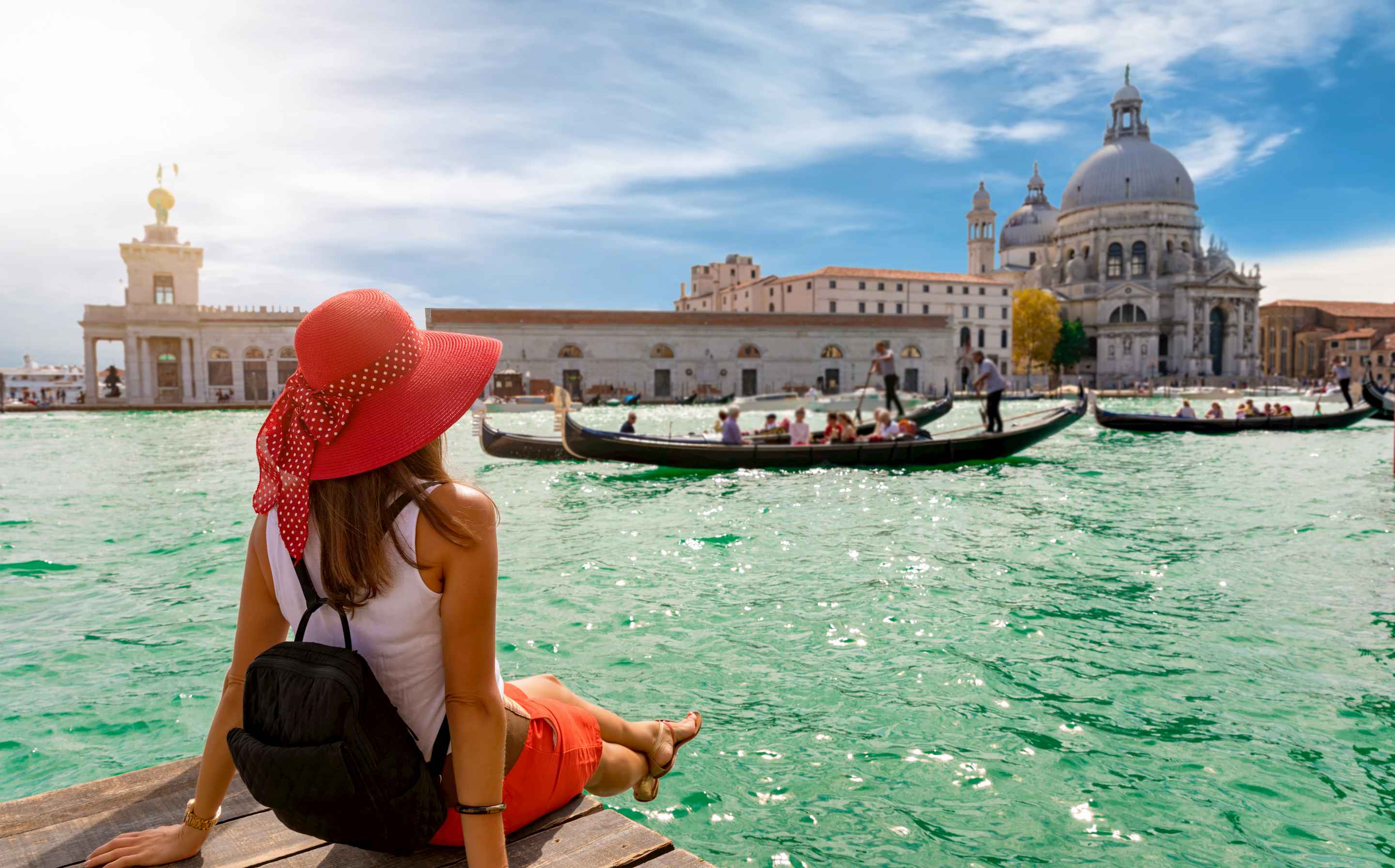 The Basilica of Santa Maria della Salute is a Baroque-style Roman Catholic church situated in the Dorsoduro area of Venice. Built in 1681, it was dedicated to the Virgin Mary after a devastating plague outbreak, thanking the Madonna for sparing the city from more deaths.
Santa Maria della Salute is one of Venice's most significant landmarks due to its impressive domes and proximity to the Grand Canal and Giudecca Canal.
Discover more in our guide to visiting Santa Maria della Salute.
Out and about in Venice
While there are plenty of landmarks and attractions to explore in Venice, the city is also home to incredible museums, restaurants, shops, markets and nightlife. Take a break from sightseeing to enjoy an espresso overlooking Saint Mark's Square or browse the shops and stalls around the city to find unique treasures.
When it's time for lunch or dinner, you're never far from a fantastic café or restaurant. Planning an evening out in Venice? From canalside bars serving cicchetti and spritz to rooftop bars overlooking the city, there's plenty of nightlife to enjoy.
Venice restaurants
You'll be spoiled for choice when it comes to eating and drinking in Venice, with fantastic restaurants across the city catering for all tastes, budgets and occasions.
Sample local dishes like bigoli in salsa (anchovy pasta) or risi e bisi (rice and peas) at a traditional trattoria, washed down with a glass of the region's famous prosecco. Or enjoy contemporary Italian cuisine at one of Venice's more exclusive restaurants.
Check out our Venice restaurants guide for more information on the best places to eat.
Venice shopping
Once you've finished sightseeing, browse the many shops, markets and artisan workshops scattered across Venice. Find designer boutiques and high street shops near St. Mark's Square, or head to the historic department store, Fondaco dei Tedeschi.
Take a water taxi over to Murano, where you can watch artisans making the glassware this island is famous for, then pick up some unique, hand-crafted souvenirs.
Whether you're eyeing up a luxury designer piece or shopping on a budget, our complete Venice shopping guide has you covered.
Venice museums
Venice is home to some of the best museums and galleries in the world, with something for everyone to enjoy. Discover modern art masterpieces at the Peggy Guggenheim Collection and Ca'Pesaro or learn about Venice's rich history and culture at Doge's Palace, Gallerie dell'Accademia and the Museum of Naval History (Museo Storico Navale).
Venice markets
Spend a morning browsing the markets in Rialto and Mestre for local produce from across the Veneto region. If antiques are your thing, you'll love Mercatino Campo San Maurizio in the San Marco neighbourhood.
Check out our guide to the best markets in Venice to find out more, including locations and opening times, so you can plan your visit.
Venice nightlife
Venice has a vibrant bar scene, from those serving cicchetti (bar snacks) and spritz to cosy wine cellars and rooftop terraces. If you're in the mood to watch some live music, head to one of the city's many jazz bars.
In the centre of Venice, you won't find many nightclubs. Instead, take a water taxi to the nearby beach island of Lido or visit Mestre on the mainland.
Our Venice nightlife guide has everything you need to plan your perfect night out in this beautiful city. Whether you're heading for a few drinks after dinner or want to dance all night long, find what you're after here.