England
Day 1 – London
The capital is a natural place to start your England, Ireland and Scotland itinerary since London is home to many international airports. Ease yourself in, with a gentle morning in Southbank – London Waterloo is the nearest train station.
With pre-booked tickets, make your way to The London Eye – this is a great vantage point to scoop up views of the city, including Big Ben and the Houses of Parliament below.
The attraction takes just 30-minutes, after which the stretch of walkway up to the Tate Modern offers a beautiful walk, alongside the River Thames. This incredible building is hard to miss, and since it's free to enter, it's worth a visit to see some of the UK's finest art.
Next door Shakespeare's Globe and the Millennium bridge are both worthy of your attention for a mandatory photograph.
After lunch head enjoy a light walk to Tower Bridge, this historical bridge dates back to 1886 and opens its gates three times a day. The walk over the bridge is noisier than you'd expect but leads you to one of the city's best attractions – the Tower of London. This ancient fortress has a long and rich history and is still where the Crown jewels are kept safe.
As day turns to night, St Katherine's Dock is within easy reach and the perfect spot for dinner and drinks with a view of the marina.
Day 2 – Brighton
With such a fleeting visit to the capital, there's one last visit to tick off your check list. Head to St James' station for Buckingham Palace – home to The Queen. Flags waved, photos taken, it's a short 10-minute walk to London Victoria train station to board the 50-minute train to the seaside in Brighton.
Upon arrival, walk down Queen Street in the direction of 'The Lanes'. This is a popular tourist area, known for boutique shops and cafes. If you're a foodie, be sure to swing by Choccy Woccy Doodah for untold chocolate pleasure!
A quick stroll away the local beach is home to Brighton Pier filled with amusements and fairground rides. Make time for the i360 close by, a giant tower offering sweeping views across the coastline.
With a thriving nightlife, there's plenty of bars and clubs to discover, before heading back to the capital.
Tickets not available yet? Sign up for Ticket Alert
 ✔ Be the first to know when you can get your hands on Advance train tickets
 ✔ Sign up to Ticket Alert and we'll email you when your chosen tickets go on sale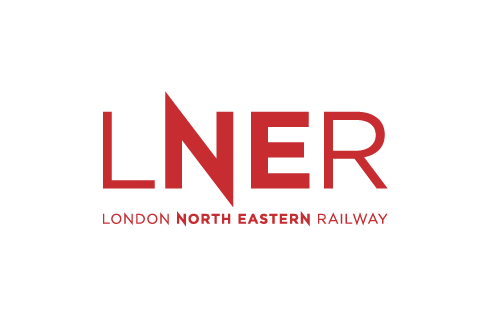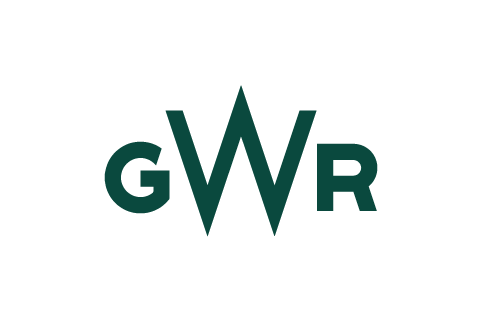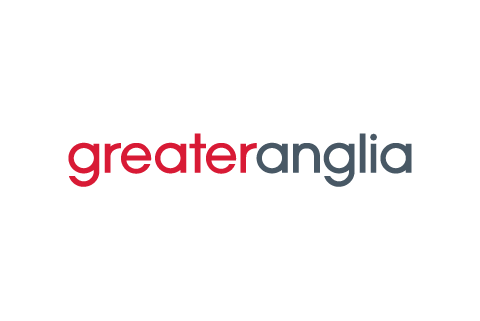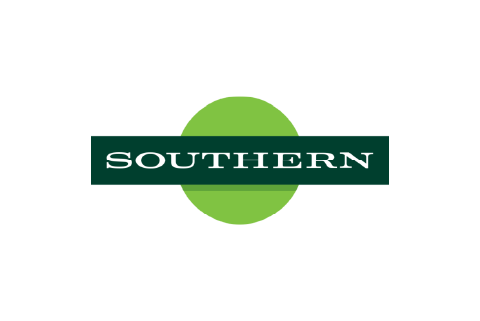 Day 3 – Oxford
It takes less than an hour (51m to be exact) to escape the city by train from London Paddington to Oxford. Begin your exploration with a tour around the University, which has a prestigious history spanning back to 1096. The Bodleian Library and Radcliffe Camera are easy to find and brimming with history.
It's a quick walk to the river, where you can find plenty of pubs – ideal for a leisurely lunch. It's also the perfect spot for a tour by water, the Spirit of Oxford cruise takes two and a half hours.
For your evening's entertainment, check out the Oxford Playhouse, you might even see an up and coming actor tread the boards.
Day 4 – The Cotswolds
When researching how to plan a trip to England, Ireland and Scotland, you might have come across the Cotswolds. This area of natural beauty is unmissable, even on a whistle-stop tour.
The train from Oxford to Moreton-in-Marsh takes around 36m. This small market town is famous for scenic walkways and chocolate box houses that are quintessentially British. Lose yourself as you walk around, taking in all its beauty.
While there, enjoy a late lunch at The Bell Inn – this pub is said to have inspired J.R.R Tolkien's 'The Prancing Pony'.
Next stop, Birmingham. Take the train (changing at Oxford or Worcester) for a two-hour journey. Early evening is a great time to arrive since the city comes to life at night! Known for its fun nightlife and homage to Indian cuisine, indulge in one of the many spots you can find in town. If in doubt, head to the 'Balti Triangle'.
Day 5 – Manchester
The train from Birmingham to Manchester takes 1h 30m. A tour of Old Trafford stadium where Manchester United play is a must for any football fan. Be sure to do as the locals and have a pie and pint!
For an afternoon amble, visit the Manchester Art Gallery which has an incredible collection of work, including Leonardo da Vinci and Joana Vasconcelos.
When night falls, there's plenty of great restaurants in the Northern Quarter. Carry the party on at Band on the Wall with great live music to enjoy.
Ireland
Day 6 – Dublin
Next, on your England, Ireland, Scotland itinerary is the Emerald Isle. Aer Lingus, Ryanair and British Airways all operate daily flights from Manchester to Dublin airport, taking just over an hour.
Arriving in time for a full day of exploring, start at St Stephen's Green and Merrion Square as you photograph the colourful doors of Dublin, it's a thing!
En-route to Trinity College, you'll pass Grafton Street and the many shops it inhabits. Reaching the university campus work your way to the Book of Kells, a popular attraction pulling in the crowds.
Cross the famous Ha'penny Bridge (photo opportunity) and over to the Leprechaun Museum for a bit of fun, exploring Irish folklore in detail.
An early evening tipple in Temple Bar offers live music and plenty of crowds. For something more refined, enjoy dinner at Sophie's restaurant, if only for the beautiful views. The party can be continued downstairs at The Dean of Dublin.
Scotland
Day 7 – Howth and Edinburgh
With a morning in Dublin to spare, head coastward to Howth, only half an hour away by train. This windswept town shows off traditional Irish properties as well as the 15th-century Howth Castle. It's also an excellent spot for seafood lovers, with plenty of oysters to gobble down.
Completing your England, Ireland and Scotland itinerary, it's time to head back across the waters to 'Bonnie Scotland' – an hour's flight away.
Now in Edinburgh head to Arthur's Seat in Holyrood Park for the best views in the house and a relaxing afternoon. Soak up the tranquillity of this park on the outskirts of the city. Treat yourself to a sumptuous meal as evening falls, at the esteemed Balmoral Hotel for five-star dining.
Day 8 – Edinburgh
With a full day to enjoy, there's no better place to start than Edinburgh Castle. This iconic landmark is hard to miss, positioned atop a rock, home to Scotland's Crown Jewels.
Heading down along the famous 'Royal Mile' strip, its cobbled streets are lined with gift and artisan shops that are hard to pass by. As if by magic the Scotch Whisky Experience is close by, inviting you in for a wee dram!
The Old Town is the place to go for a step back in time. Visit the 14th-century medieval St Giles' Cathedral in all its glory. This magnificent piece of architecture can be seen across the city skyline.
There's certainly no shortage of nightlife in the city, from plays to pubs, restaurants to raves. Return to the Royal Mile for some of the best after hours and restaurants, including the hip spot of the moment – The Witchery.
Day 9 – Stirling
It's just 50m by train from Edinburgh to Stirling – the ideal place for out-of-town adventure.  A sight to behold, Stirling Castle should be your first point of call, as one of the oldest and most notorious castles in the country.
Impossible to miss, the National Wallace Monument is a beacon in the skyline, proudly standing on a hilltop to commemorate Sir William Wallace, the 13th-century local hero.
You're spoilt for choice when it comes to food, with dozens of restaurants around Friars Street. Enjoy a light meal before taking the train to Glasgow, a quick half-hour ride away.
Day 10 – Glasgow
As your England, Ireland, Scotland itinerary comes to a close, what better place to finish your trip than bustling Glasgow.
Take a trip back in time as you walk past the many statues that line George Square, before coming to Glasgow Cathedral – the city's oldest building.
In contrast, The Lighthouse brings you into the modern-day era, fuelling creative industries as the country's centre of design and architecture. In keeping with the theme, try and make time for the Glasgow Science Centre, home to some 250 exhibits that the kids will love.
Realising that you're about to go home without any gifts, make a beeline to Princes Square for gift shops galore and maybe a treat for yourself as well.
For your last night, Merchant City is a lively spot, where you'll certainly find a wee dram, or two, and why not – you've earnt it!