Whether you're planning to try out various Swiss scenic trains, or you're just travelling through the Alps on your way to a specific destination, it's worth choosing the most scenic trains in Switzerland for your journey. Along the way, you can stop off at famous Swiss mountain towns, such as Interlaken and Zermatt. Read on for more info about our favourite scenic trains in Switzerland:
Glacier Express
Bernina Express
Jungfraujoch
Golden Pass
Grand Train Tour of Switzerland
Gornergrat Bahn
Gotthard Panorama Express
Luzern Interlaken Express
Mont Blanc Express
Wengeralpbahn
1. Glacier Express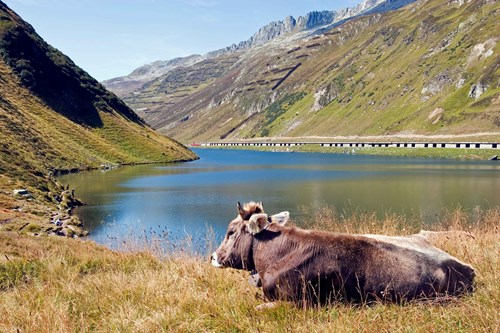 The Glacier Express connects Zermatt in the west of Switzerland to St-Moritz in the east, taking six to eight hours to wind its way between the mountains. It's often described as "the slowest train in the world" but with the beautiful mountain views, you won't want it to go any faster!
Once you leave Zermatt, the first sight is the Matterhorn, a majestic snow-peaked mountain and one of Switzerland's most famous landmarks. Over the next six to eight hours, you'll travel through 91 tunnels and across 291 bridges, passing glaciers, mountain villages, viaducts, and stunning Alpine scenery. Just make sure you've charged your phone before boarding the train – you're going to take a lot of photos.
2. Bernina Express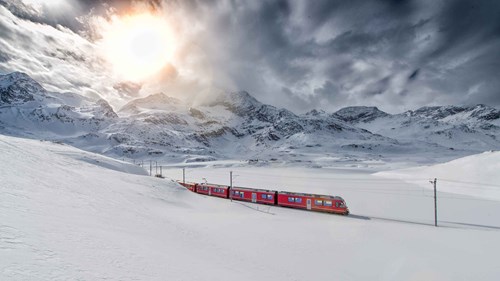 The Bernina Express line is Europe's highest rail route and a member of UNESCO's World Heritage List. Thanks to the Bernina Express you'll have an unforgettable journey from the Swiss Alps to Italy.
Departing from Chur, the train climbs up to 2,253 metres above sea level before crossing the border to Tirano, Italy. Trains from Chur to Tirano take approximately four hours. Tirano has a beautiful Old Town and provides a great starting point to explore other regions in Italy.
3. Jungfraujoch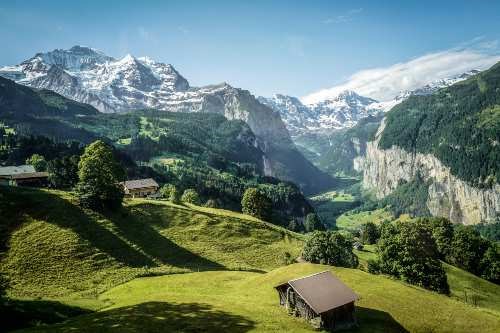 At 3,400 metres above sea level Jungfraujoch is Europe's highest train station, so any journey there is guaranteed to be scenic. Most travellers start their journey in Interlaken, then change at either Grindelwald or Lauterbrunnen. From here, you will journey on to Kleine Scheidegg, half-way up the mountain. Finally, a cogwheel train will carry you up a steep incline to the very top of the mountain. The views over the valleys and mountains peaks are fantastic. The journey from Interlaken to Jungfraujoch takes about two hours.
When you finally reach the "Top of Europe" at Jungfraujoch station, you walk out into a winter wonderland. You're so high up that the snow never completely melts - you can have a snowball fight in August up here. There are facilities for skiing, snowboarding, tubing, and glacier walks on this mountain peak. If you prefer to take things easy, visit the indoor ice palace, a network of caverns and sculptures made of solid ice. Take some selfies and panoramic photos on the observation deck and stock up on sweet treats in the Lindt chocolate shop before heading back down the mountain.
4. Golden Pass
If you only have time for one train journey, the Golden Pass line is the best way to see lots of Switzerland in one go. The journey takes you from Lucerne in Central Switzerland to Montreux, near the French border.
The Golden Pass is made up of three different legs. The first leg from Lucerne to Interlaken Ost is covered by the modern SBB fleet. Interlaken is a great place to admire the mountain views or do a little souvenir shopping. The next leg of the journey takes you to the small village of Zweisimmen, along the banks of Lake Thun.
Make one final train transfer at Zweisimmen and head west to Montreux, one of Switzerland's most elegant lakeside resorts. Once a day, a 1930s train in Belle Epoque style runs on this part of the line. Sip on champagne as you watch the idyllic vineyards, beautiful lakes and typical Swiss chalets pass by.
5. Grand Train Tour of Switzerland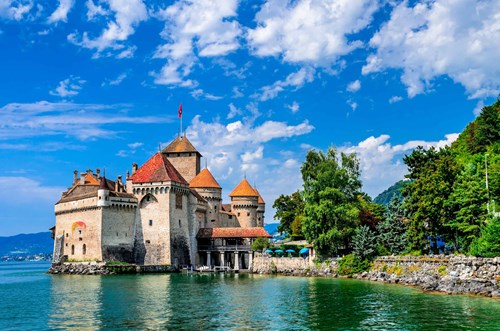 The Grand Train Tour of Switzerland merges the eight most scenic Swiss train rides into one breath-taking route of 1,280km. Discover all sights and landmarks Switzerland has to offer from the comfort of your train seat, including 11 major Swiss lakes and UNESCO World Heritage sites.
Start your journey in Zurich, home to the Fifa World Football Museum, and take the train to St. Gallen, where you can find the Rhine Falls, Europe's largest waterfall. The second leg of your rail journey takes you from St. Gallen to Lucerne, crossing the country's highest railway bridge, the 99m-tall Sitter Viaduct. The final leg of your journey goes from Lucerne to Montreux, passing by the main Swiss lakes. Make sure you grab a window seat to take in the stunning views.
6. Gornergrat Bahn
Want a breath-taking view of the Gornergrat at 4,478 metres above sea level? Take the Gornergrat Bahn from Zermatt station.
Built in 1898, it's Switzerland's first fully electric cog railway. The train journey takes just over 30m – that's enough time to admire 29 four thousand-metre peaks, as well as plenty of wildlife, including cute marmots and chamois.
7. Gotthard Panorama Express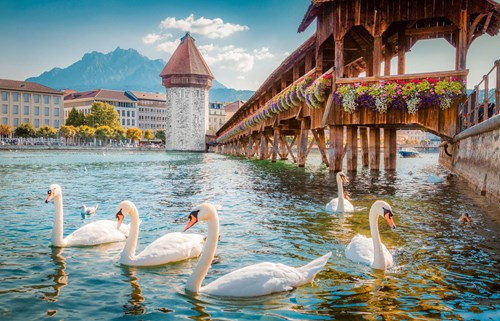 The Gotthard Panorama Express involves a boat ride and train journey, taking you through some of the most scenic Swiss regions. Travel from Lucerne to Flüelen by boat, then from Flüelen to Bellinzona by train – you'll enjoy a beautiful view of central Switzerland and Ticino's mountain landscapes.
Cross the historic heart of Switzerland, enjoy a motorboat cruise on Lake Lucerne and travel by train through the famous and ingenious tunnels of the Gotthard historic line. Finally, you can enjoy delicious Swiss culinary specialties both on the train and on the boat.
8. Luzern Interlaken Express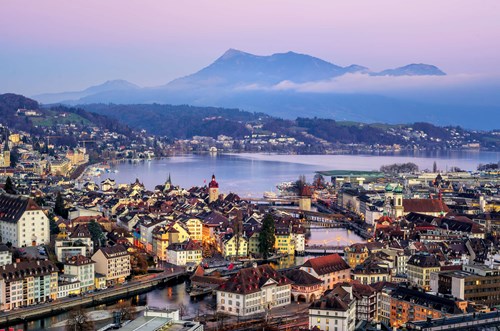 As the name suggests, this scenic train connects the cities of Lucerne and Interlaken before winding towards the Brünig Pass.
Enjoy spectacular views from the comfort of your seat thanks to the large onboard windows. Relax and marvel at the breath-taking panorama changing before your eyes, including Alpine peaks, five lakes, waterfalls and rivers. Feeling a bit peckish? Enjoy the ride and taste the delicious gourmet meals offered on board.
9. Mont Blanc Express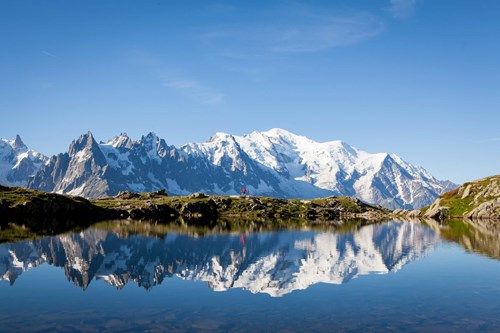 A true legendary train, Mont Blanc Express takes you on an unforgettable journey from Martigny to Saint-Gervais-les-Bains via Chamonix.
Operating for more than a century, this panoramic train whisks you from Switzerland to France, taking you through the Trient Valley and crossing marvellous landscapes in the heart of a nature reserve where forests, wild gorges and authentic alpine villages come in succession. In Chamonix, at the foot of the majestic Mont Blanc, take the cable car to the Aiguille du Midi or the cogwheel train to the Mer de Glace for memorable souvenirs.
10. Wengernalpbahn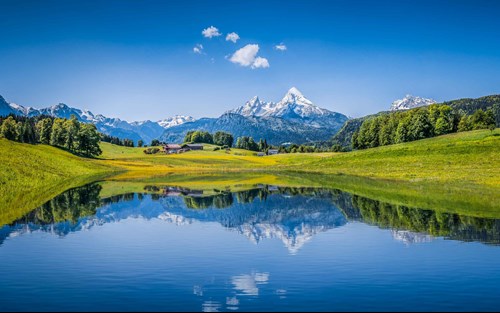 The Wengernalpbahn line is in the Jungfrau region and connects Lauterbrunnen and Grindelwald to Kleine Scheidegg in 45m at 2,061 metres above sea level. From here you can take the Jungfraubahn to Wengen ski resort.
If you want to enjoy the best views, sit on the right of the train facing the direction of travel from Grindelwald station.
Switzerland's railways are amongst the finest in Europe – and we're here to help you make the most of your Alpine adventure. The special panoramic trains are the best way to see Switzerland, offering unrivalled views from the comfort of your seat. There's so much more to Switzerland than cuckoo clocks, yodelling, and chocolate – why not discover it for yourself? Use our interactive Switzerland train map to learn more about the most popular Swiss train routes, including train times, ticket prices and some useful FAQs.