What's in this guide?
Getting to Teatro alla Scala
Nestled in the beating heart of Milan, a stone's throw from the Galleria Vittorio Emanuele II, it's straightforward to visit the theatre no matter where you're staying.
If your hotel is near an M1 or M3 metro line, you can be there in no time. On the M1 line, get off at the Cairoli, Cordusio or San Babila stop, as they're just a short walk from the Piazza della Scala. Alternatively, you can take the M3 line to Montenapoleone. The perk of travelling by metro? Services run every few minutes, so you won't be waiting for long.
If you can't get to any metro lines, take the tram instead. Lines 1 and 2 run through Milan's city centre and stop at La Scala's entrance.
If you think you'll be using public transport often, you might want to buy a 24-hour or a 48-hour travel ticket, which cost €4.50 and €8.25. These passes let you travel on any of Milan's public transport as many times as you'd like within the timeframe.
What to see at Teatro alla Scala
The Teatro alla Scala has a sober exterior, hiding an explosion of gold and red details inside. The elegant space is a perfect backdrop for world-class performances. La Scala is more than just an opera house; it's a celebration of art. The theatre has rung with the most beautiful music throughout its lifetime. It remains a prime destination for high-culture lovers.
There are many things to see and do at the home of La Scala Theatre Chorus, Theatre Ballet and Orchestra and Filarmonica della Scala Orchestra. Let's take a closer look at some of them, from the artists that made it a standout to its museum and exhibitions.
Memorable performances
La Scala acted as a springboard for many notable Italian and international artists. Just as the theatre has provided a platform for musicians and performers, their talent has helped it become one of the most famous opera houses in the world.
The first performance was Antonio Salieri's Europa riconosciuta (Europe revealed), followed by three masterpieces by Gioachino Rossini – La pietra del paragone (The touchstone), Aureliano in Palmira and Il turco in Italia (The Turk in Italy).
But when we think about La Scala, one name immediately springs to mind: Giuseppe Verdi. Some of Italy's most notable operas come from this incredible composer, including Nabucco, Giovanna d'Arco (Joan of Arc) and Otello – all of which premiered at the La Scala.
Other opera artists who have appeared at Milan's La Scala include Arturo Toscanini, Riccardo Chailly and Daniel Barenboim.
The Museum
Located next to La Scala, inside the Casa Ricordi, the Museo Teatrale Alla Scala (La Scala Theatre Museum) was opened in March 1913 and told the opera house's history and Italy's dramatic evolution.
The museum received its initial funding thanks to the Sambon collection – a series of artefacts from the world of theatre. The Italian government and private sources collaborated to raise more funds to allow the exhibition to open. Today, the Museo Teatrale is home to displays from the commedia dell'arte – an early form of Italian comedy, musical instruments, original costumes and set designs.
The museum also houses the Biblioteca Livia Simoni (Livia Simoni Library), founded in 1952. The library contains around 140,000 works related to theatre history, musicians and artists' correspondence and their librettos.
La Scala Theatre Ballet
La Scala Ballet is one of the oldest and most prestigious ballet companies globally, founded at the opening of La Scala in 1778.
Many famous choreographers have collaborated with the corpo di ballo, including George Balanchine and Roland Petit. The company was also home to some of the most talented ballet dancers globally, such as Roberto Bolle, Alessandra Ferri and Mara Galeazzi.
The Ballet's repertoire includes iconic masterpieces such as The Swan Lake, Giselle and Theme and Variations.
Guided tours
Visiting La Scala is an experience like no other. You'll be overwhelmed by the grandiosity of the architecture and the generous splashes of colour. You'll get to visit the foyer, the royal box, the historic boxes and backstage to see how everything happens behind the scenes.
Guided tours are available Monday to Sunday, lasting approximately 45 minutes. Tickets cost €25.
Teatro alla Scala history and building facts
A visit to La Scala Theatre deserves a place of honour in your itinerary. As one of the most opulent opera houses globally, Milan's velvet-draped gem can accommodate up to 2,000 guests. The season begins in early December and runs through May. But what's the story behind the curtains? Let's dive deeper into the history of La Scala, from its early design to the way we know it today.
Early construction
After the Teatro Regio Ducale (Regio Ducale Theatre) burnt down in 1776, a group of wealthy Milanese who owned small boxes in the theatre requested a new one. Giuseppe Piermarini's first design was rejected by Count Firmian, the governor of Austrian Lombardy. Still, a second plan was accepted by Empress Maria Theresa in the same year.
The new theatre was built on the former site of the Church Santa Maria alla Scala, where the theatre gets its name. La Scala was completed in two years and financed by the sales of boxes, opulently adorned by their owners. The theatre soon became a space for the Milanese nobility and housed a casino.
The design was re-structured in 1907 and is the same as we know it today, with around 2,000 seats. During World War II, La Scala was severely damaged by bombing and underwent a renovation project. It re-opened in 1946 with a concert by great composer Arturo Toscanini.
Renovation
Following the traditional season-opening performance of Otello in December 2001, the theatre closed its doors until November 2004 due to an extensive renovation project. Architect Mario Botta proposed a new design for the theatre, which was received with scepticism by preservationists. They thought the structure would strip the theatre of its historical value.
However, the opera company approved the innovative design, which involved a new stage and a more extensive backstage area. La Scala re-opened to the public in December 2004 with Antonio Salieri's production Europa Riconosciuta (Europe Revealed), which already performed at the theatre's inauguration in 1778.
The theatre in the modern-day
After Carlo Fontana, general manager of La Scala since 1990, was dismissed in 2005, Stéphane Lissner was appointed Artistic Director. This was the first non-Italian to hold this role in the history of the theatre.
In 2006, Daniel Barenboim was named Maestro Scaligero (principal guest conductor) and became La Scala's new director in 2011.
Restaurants, bars and shops near La Scala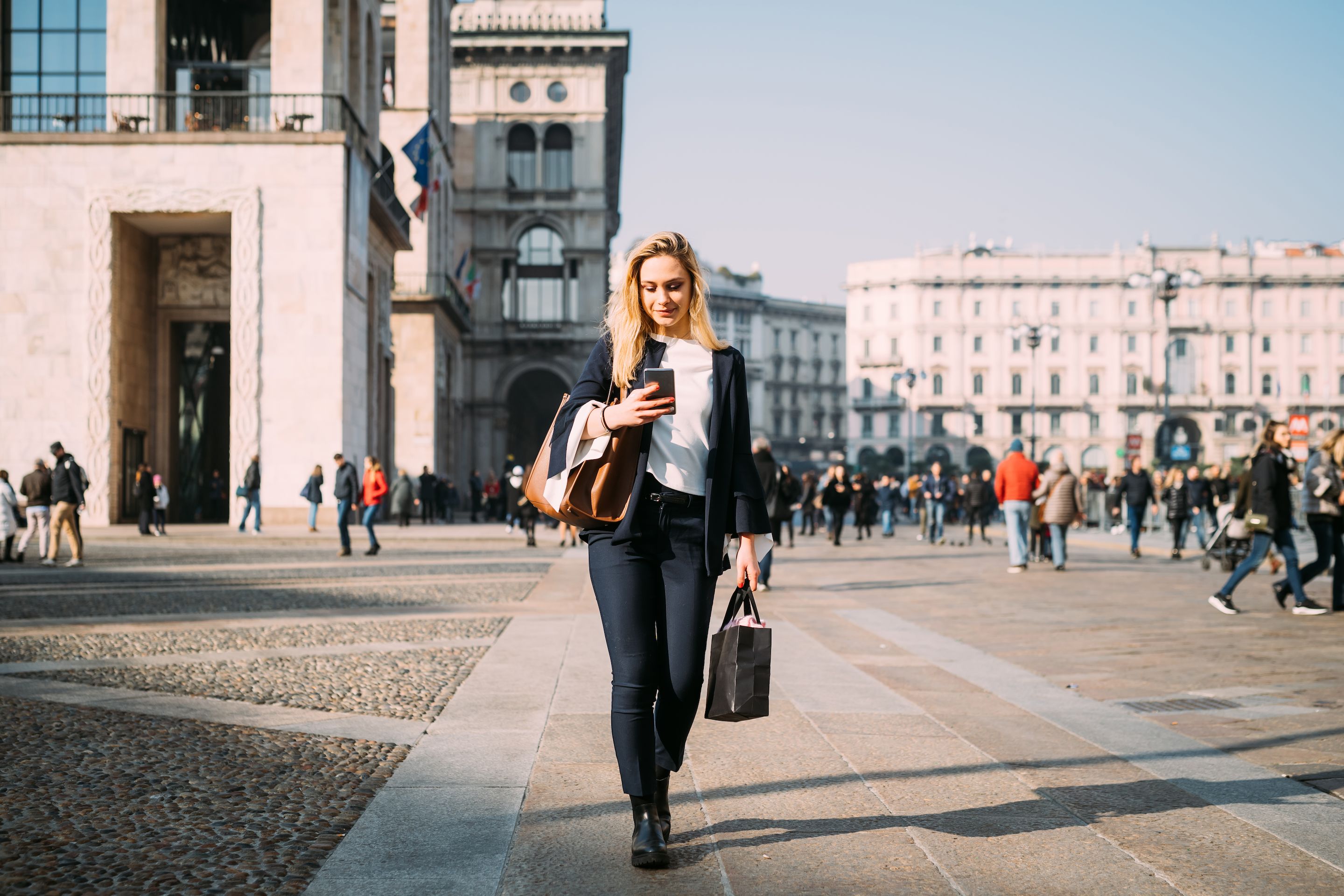 Sitting in Milan's beating heart, La Scala is surrounded by fine restaurants and excellent bars to grab a bite or a refreshing aperitivo. Not to mention the endless selection of shops in the area – from high-end brands and couture ateliers to quirky vintage boutiques.
Restaurants
To save you some legwork, we've rounded up some of the best restaurants for an unforgettable gastronomic experience.
Trussardi alla Scala
I Dodici Gatti
Voce Aimo e Nadia
DeRos Restaurant
Galleria Restaurant & Pizza
Enoteca Milano alla Scala
Identità Golose
Boeucc – Since 1696
Larte
Bars
Are you looking for a place for a traditional aperitivo? Here are some favourites nearby:
FreeTime
Straf
Sky Terrace
Caffè Leonardo
Cesarino
Mandarin Bar & Bistrot
Armani/Bamboo Bar
Camparino in Galleria
Shops
For some well-deserved retail therapy, here are a few of our recommended shops around La Scala:
La Scala Shop
Trussardi
Davide Cenci
Maje
E. Marinella
Canali Boutique
Galleria Vittorio Emanuele
La Rinascente
Opening times
La Scala Theatre is open Monday to Saturday from 12:00 to 18:00. When sales open for a new production, the theatre opens at 10:00. Plan to attend an evening performance? In that case, the box office is open two hours before the show starts.
Travelling to Milan by train?
Taking the train is a great way to reach Milan, not only from destinations within Italy, but also from France and Switzerland. Thanks to high-speed rail connections operated by Trenitalia and Italo, trips within Italy are super speedy, you can travel from Venice to Milan in just 2 hours,  Rome to Milan in 2 hours and 52 minutes, and Florence to Milan in just 1 hour and 40 minutes.
Want to find out more about travelling to Milan by train? Check out our guide all about trains to Milan.