How to never miss the big game
We've all had that moment. You miss the big game and before you have chance to watch it on catch up, someone reveals the final score! It's the worst. Don't let that happen to you for the 2018 World Cup. While the players run around the pitch in Russia, use our app to get you to the comfort of your own sofa, or your local pub, to watch each match in HD.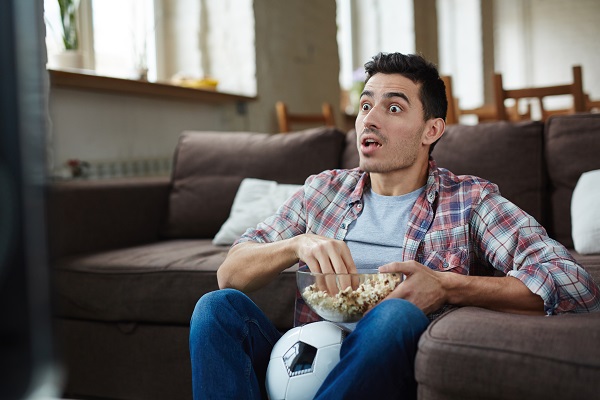 1. Plan ahead
For Season Ticket holders who never miss a match, you'll know the kick-off calendar better than anyone, so take advantage of your superior knowledge and book an Advance ticket. These tickets are cheaper than non-Advance fares. Use Price Prediction on our app and we'll guide you in the search results with tips about when we think a ticket price may rise.
If you've left it to the last minute and on-the-day train ticket prices are a little more than you were expecting, you might find the coach cheaper. If one's available for your trip, we'll highlight it to you in your search results so you can compare.
2. Check your travel times
Check our app for live journey information. That way you'll know if your train's running on time, so you can make a plan B if there's a delay.
Pro tip - It's a good idea to look at the times either side of your preferred journey too, just in case.
3. Skip the queue
There's no need to queue to collect your train ticket from the ticket machine at the station on the day. Choose a Mobile Ticket when you book and you can download it straight to your phone – now that's handy.
Once downloaded, you won't need signal to use tickets on your phone. So, even if you put your phone on airplane mode to avoid the risk of your mates messaging you about the score, you won't have any bother.
4. Consider your next steps
Winning or losing might determine your next steps. It could be straight home, to tear down your posters and shred your team's scarf in disgust. Then again, if it's a 4-0 victory, you may want a night on the town with your fellow fans. Reading up on the different ticket types available will let you keep your options open.
May the best team win…