Karl, the Yorkshire Dad, give us his ideal 3 days in Harrogate.
Charles Dickens, one of Harrogate's many famous visitors, described the town as "the queerest place with the strangest people leading the oddest lives of dancing, newspaper reading and dining".

Voted the happiest place to live time and time again, Harrogate is a truly unique Spa town set in the Heart of North Yorkshire. Visiting Harrogate you can expect to see exquisite gardens, beautiful parks, handsome tree-lined boulevards and a chance to lose yourself in the vibrant charm and elegance of historic town.

With York and Leeds just a 45 minute train journey away, Harrogate makes for the perfect destination of a long weekend by rail.
Day 1
Taking the train from either Leeds or York you will pass many beautiful sites and towns, before pulling in at Harrogate Station. As soon as you step foot out of the station you are greeted by a statue of Queen Victoria, located in the vicinity of Victoria Shopping Centre. This is perfect place to start exploring and shopping, as the shopping centre houses 32 stores, from some of your high-street stores you know and love through to local independent shops.

After exploring Victoria Shopping Centre exit at the main entrance, this will bring you in to the heart of Harrogate. James Street is where you find the likes of Hoopers, Hobbs, Jigsaw, Phase Eight, Swarovski and a handful of fine Jewellers should you want to treat yourself or a loved one to something that extra special. Heading down James Street you will reach the cenotaph, one of the places where people come from all over the town to meet and relax, reflecting on their recent purchases most likely.
From the Cenotaph you can continue to shop on James Street and Oxford Street after nipping in to the breath taking Saint Peter Church before marching on and visiting the local boutique shops, many high quality charity shops as well as the high-street stores like River Island, H&M and M&S. Making your way through the centre you will pass the historic and grand Harrogate Theatre where I recommend you book yourself a ticket to see the latest show, failing that a show at the Royal Hall or International Conference Centre.
Making your way back down Oxford Street on to Cambridge Road you will see the world famous Betty's Tea Rooms where I recommenced you sit down for a late lunch. Enjoy a cup or Yorkshire's finest tea, stuff your face with delicious pastries or indulge in their handcrafted cakes.
After lunch you might want to walk off those calories so I recommend taking a short walk down Montpelier Hill, where you will find even more shops and start heading towards Valley Gardens. Valley Gardens are one of Harrogate's most popular attractions and they often play host to a wide range of events throughout the year. The gardens themselves are a 17-acre English Heritage grade II listed garden. It includes beautiful historic buildings, such as the sun pavilion and colonnades, which sit alongside a wide variety of shrub, flower and herbaceous beds, an insane play park, a toy boating lake, a skate park, tennis courts, crazy golf and a cafe which sells amazing ice-cream!
The gardens are the perfect location for a walk or play, giving anyone visitor hours of fun and or relaxation. After venturing through Valley Gardens you should have worked up an appetite so you should pay a visit to Le Bistrot Pierre, an elegant and relaxed restaurant on Cheltenham Parade. From Crab ravioli to beef bourguignon the restaurant is highly rated, with reasonably priced and is suitable for both families and those looking for a romantic meal.
Day 2 - Exploring the Town
I recommend waking-up early on day two as you will be heading to RHS Harlow Carr Gardens. If you are feeling particularly sprightly then you should walk the one and half miles to gardens or you can jump on the X6a bus to Otley Road, jumping off at Harlow Carr.

The gardens are noted as one of Yorkshire's most relaxing and innovative gardens at the gateway to the Yorkshire Dales, RHS Harlow Carr is a showcase of horticultural excellence all year round! You can wander through the tranquil surroundings of this stunning 58 acre garden and gain ideas for your own borders, or simply relax with family and friends on a leisurely stroll.
You will spend a good chunk of your day exploring the gardens and I recommend visiting Betty's cafe again, treating yourself to a glass or fizz and a succulent sandwich. You might also want to visit their garden-centre on the way out, they have everything to home-grown flowers through to toys for the little ones.

Heading back in to town on foot or on the bus your next stop is the Harrogate Pump Room Museum, which is a short walk through the town centre and back towards Valley Gardens. Whilst the idea of the Pump rooms might not fill you full of excitement I assure you that will be well entertained and educated. You will see the treatment baths and machinery and discover the spa buildings and Edwardian entertainment venues that created the beautiful town. Find out the Russian royalty connections, and Agatha Christie's personal mystery that captivated the nation in 1926.
So after a long day exploring and learning you will want something to eat. On the night I recommend booking yourself in to William and Victoria on Cold Bath Road, an award winning restaurant that has been serving popular British and Yorkshire food for over 40 years in the town. So put on your glad rags and enjoy a fine dining experience that won't break the bank.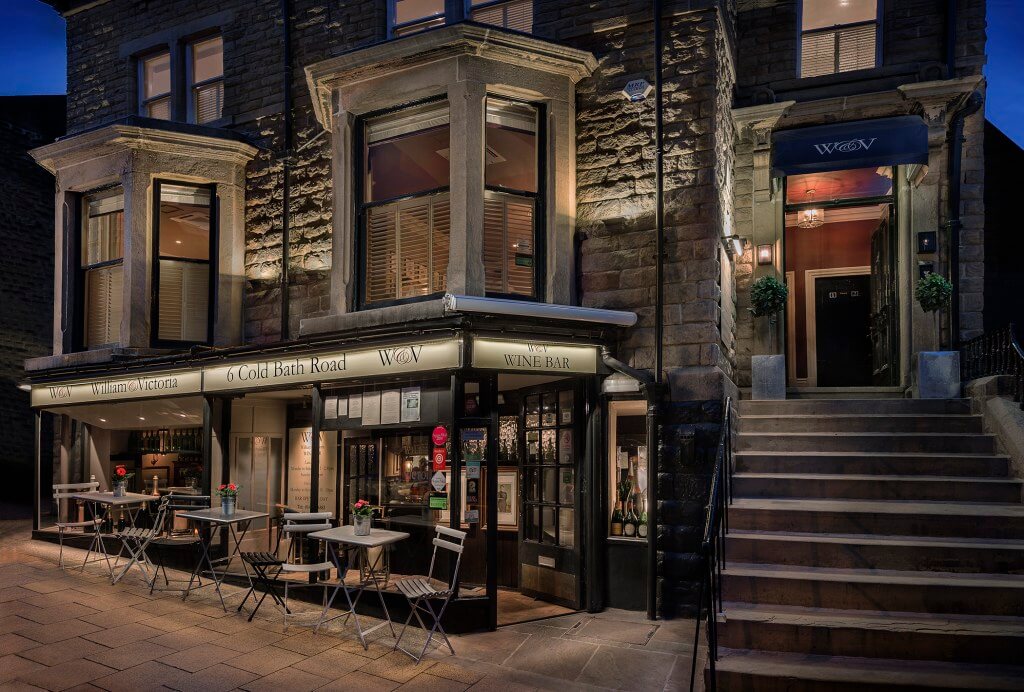 After your meal I recommend briefly walking down Cold Bath Road to the Fat Badger. One of Harrogate's most popular bars offering a range of local cask ales, an eclectic mix of classic and modern cocktails and wine.
Day 3 – Heading out of Town
Today you will be visiting the historic market town of Knaresborough. Simply jump on the train from Harrogate Station, sit back and enjoy the view historic viaduct until you reach Knaresborough Station. Once off the train take the cobbled streets down to the Riverside, take a stroll along riverside enjoy the fine views, stop at one of the riverside restaurants for some early lunch.
Take a trip on the boats, feed the ducks and then head over to Mother Shipton's Cave, England's oldest tourist attraction. I recommend visiting the caves as you will learn all about Mother Shipton, England's most famous Prophetess, she was born in the legendary cave beside Knaresborough's mysterious Petrifying Well, a unique geological phenomenon that turns everyday items into stone.
Next you want to head up the A59 in to Knaresborough town centre to explore the shops, if you visit on a Wednesday there is a local Market to enjoy. One you have finished shopping head from the Market Place towards Castle Yard and Castlegate Road, the roads will lead you to Knaresborough Castle and Museum. The stunning cliff-top location makes an ideal place to explore and take some breath-taking photos for the album. The castle is 900 years old and has a rich history and origin, the tour of the ruins is one that can be enjoyed by all ages – look out for the crows!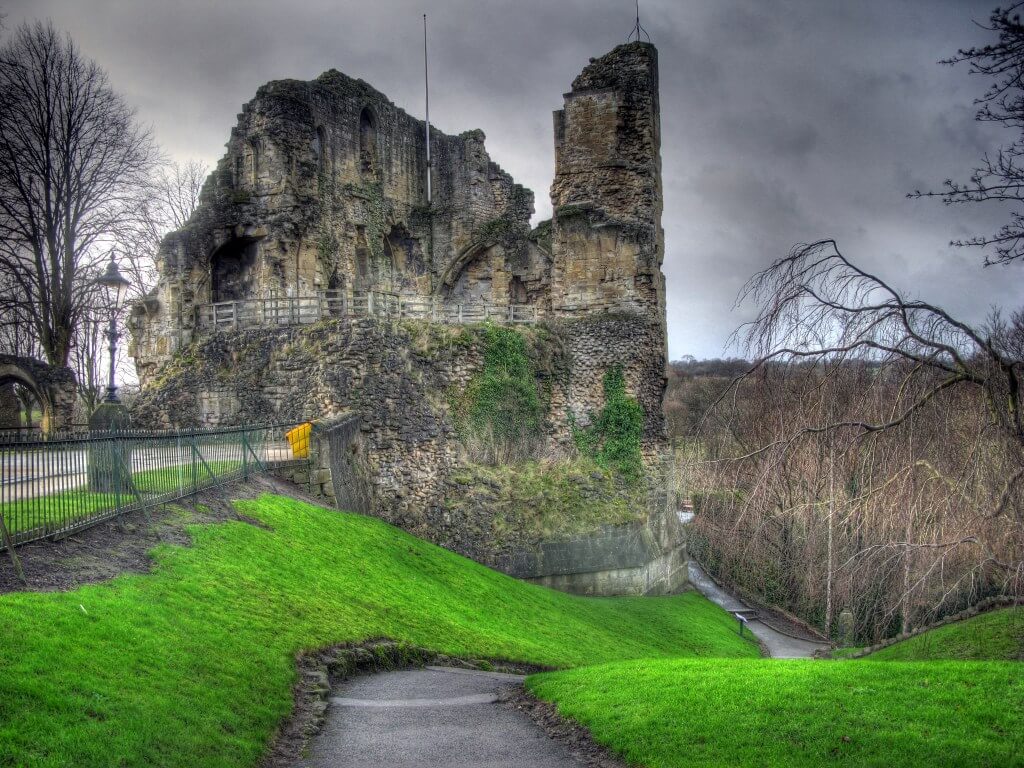 After all that walking, I recommend heading back in to Harrogate on the train for some classic fine dining at Hotel Du Vin located on Prospect Place. They offer a sensational seasonal Modern-Euro menu with an electric wine-list, in an elegant and relaxed setting.
After food head over to Major Tom's Social just of Parliament Square, it is a wacky, relaxed, stylish and retro bar, that boast a wide select of craft beers. Sit back and chat and or get stuck on to one of their many board games, a perfect way to relax with family or friends.