Where in Barcelona has the best nightlife?
Want the lowdown on the best nightlife in Barcelona? Catalonia's extraordinary capital is jam-packed with places where you can let your hair down or simply relax after a long day of sightseeing.
Newbies to the city will undoubtedly be searching for recommendations on where to hang out once the sun goes down. Been to Barcelona before? There's always scope to discover new and exciting spots to spend your evenings.
It's not just the atmospheric Gothic Quarter or thriving La Rambla you have to look forward to. Beyond the city's better-known districts are neighbourhoods hiding some real gems. Keen to dance to disco music until the small hours? How about sipping Cava cocktails in a bohemian bar? Or a refreshing pint in a British-style pub? It's all there for the taking in Barcelona!
If you're a night owl after advice on where to go, you'll find some of the best districts for dancing, drinking and general good times include:
Gothic Quarter
El Born
La Rambla
El Raval
Gràcia
Gothic Quarter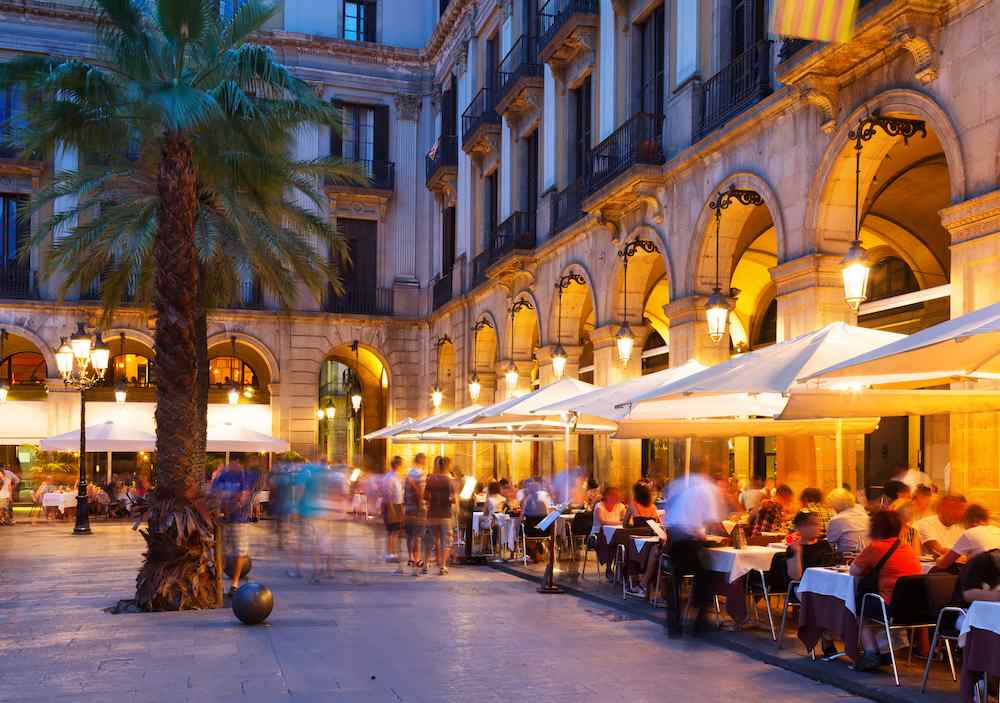 It makes sense to begin in the Gothic Quarter, Barcelona's most famous neighbourhood. By day, it's a haven for culture-vultures hoping to learn a few facts in the Museu d'Història de Barcelona or admire the dramatic architecture of the Barcelona Cathedral.
Come nightfall, this centuries-old corner of the city attracts both locals and tourists to its series of brilliant backstreet bars. Never mind a cool, grungy aesthetic and a vast drinks selection. The ever-popular Milk Bar is perfect for sophisticated cocktails.
The Gothic Quarter's narrow, medieval lanes are likewise the locations of numerous cosy drinking holes perfect for a pint. Sip Guinness while catching up on the latest sports fixtures at Flaherty's Irish Pub or enjoy a beer tasting session at Kælderkold Craft Beer Bar.
For music and dancing, the options range from jazz and flamenco shows to sophisticated bars and clubs – such as the iconic Jamboree – scattered around Plaza Real. You'll spot busy La Rambla on the western border of the Gothic Quarter, a magnet for those experiencing their first night out in the city, thanks to the sheer number of lively venues.
El Born
Want to party with the cool kids? El Born is the place to go! The compact neighbourhood sits pretty between the Gothic Quarter and Parc de la Ciutadella. While it's best known for being the home of the world-class Picasso Museum, it's also the proud owner of a slew of trendy cocktail bars.
El Born has a great café culture, too. What's that got to do with nightlife, you might ask? Well, once dusk hits, many of the district's chic cafés tend to swap coffee for Cava. Feline-themed Cat Bar is a favourite hangout of the city's vegans. There's also Bornet, a relaxed café-bar with piano music two doors down from the Museu Europeu d'Art Modern.
Speaking of Cava, the famous Spanish bubbly is a favourite at Miramelindo. The bar sits around the corner from the Picasso Museum in a beautiful historic building. It attracts visitors with its intimate atmosphere and signature, Catalan-inspired drinks.
Creativity is the name of the game at the innovative cocktail bar, Dr Stravinsky. At the same time, Bar El Born pairs its tipples with tasty empanadas. Prefer something sweet to nibble on when you're drinking? Swish Creps al Born on Passeig del Born lets you snack on freshly made crepes as you listen to live DJ sets.
La Rambla
Not a big one for planning a night out in advance? La Rambla is a good shout. This world-famous boulevard stretches out for over a kilometre and has every kind of nightlife you can imagine. We're talking cheap bars, mega-clubs, karaoke spots, flamenco theatres and a surprising number of Irish pubs.
At one end of this bustling strip sits the immense Plaza de Catalunya. By day, the square is a shopping mecca; it acts as a popular meeting spot for big nights out in the city after dark. It's a little thin on the ground when it comes to bars. You're better off strolling south down the main stretch of La Rambla instead.
In the early evening, you can easily entertain yourself by watching street performers or sipping Spanish wine alongside plates of yummy tapas. There are bars galore to fill the rest of your night, including a tiny hole in the wall, Kiosko La Cazalla, for sangria and the vintage-inspired Boadas Cocktails.
Most of La Rambla's bars stay open late. If you're keen to stay out until dawn, clubs like Dome Club and Moog have live DJ sets most nights of the week.
El Raval
Cross over La Rambla from the Gothic Quarter, and you'll hit El Raval. The gritty district was once one of the poorest in Barcelona. It's been revived in recent years and is now one of the city's most exciting and authentic.
This authenticity is definitely reflected in its nightlife. Edgy El Raval is known for its electronic music clubs. At the same time, Sala Apolo is particularly popular for its mid-week party nights. Prefer disco to techno? Les Enfants is the spot. Alternatively, you'll discover live acoustic sets are a Friday and Saturday night staple at Shenanigans Irish Pub.
Carrer Nou La Rambla and Carrer Joaquin Costa are your best bets if you'd prefer a bar crawl. The latter is littered with top-notch bars with stylish décor and unique themes. Similarly, Carrer Nou La Rambla has a good selection of smaller drinking venues with independent restaurants and takeout spots, perfect for satisfying any late-night munchies.
If you're craving a well-made cocktail or three, you can't go wrong at La Confiteria, lodged inside a former sweet shop, or ultra-cool Two Schmucks, run by two best friends.
Gràcia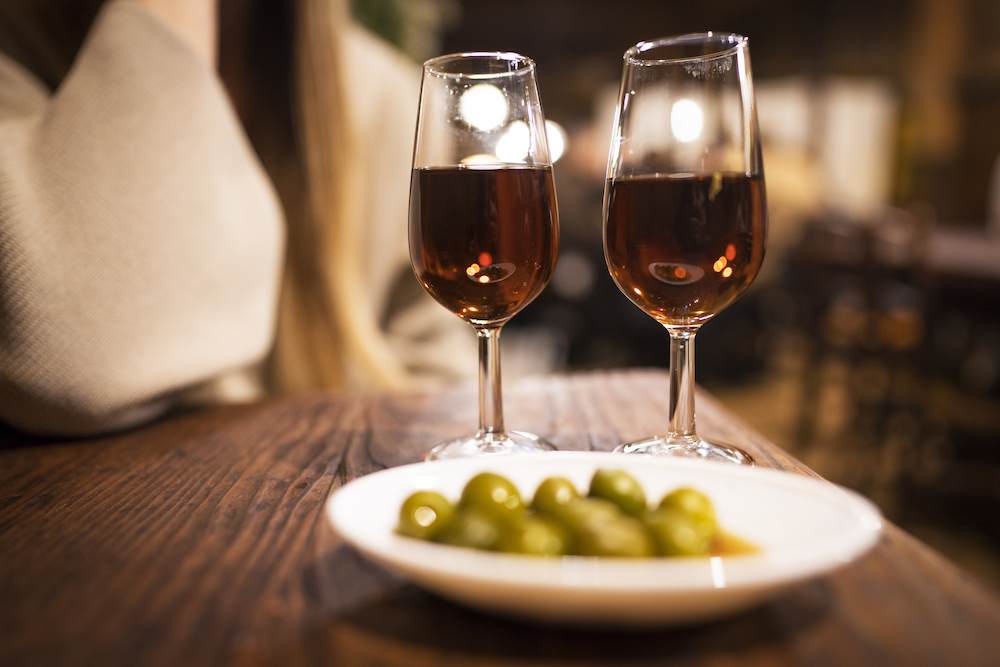 There's no shortage of things to do in Gràcia, including lots of spots for a memorable night out. The district is a little further from the city centre than other favourites. Still, it's well worth hopping on the metro to experience its distinctly Catalan nightlife.
Gràcia is far less touristy than Barcelona's other significant neighbourhoods. You'll likely find yourself sitting beside locals who have been visiting the same drinking holes for years. Many bars are located around the neighbourhood's numerous pretty squares, including Plaça de la Virreina and Plaça d'En Joanic.
Cosy tapas venues serve drinks and delicious bites all afternoon and evening. You'll also come across bars specialising in gin-based cocktails, such as the speakeasy-inspired Old Fashioned. Prefer a glass of vino? Wine bars like Viblioteca and Bocanariz have you sorted.
Feeling fancy? Gràcia's well-heeled residents often flock to bohemian bars like El Ciclista, which has a seemingly endless menu of cocktails. La Cigale offers an intimate vibe, candlelit tables, and free salsa lessons on Sundays for romance.
Getting around Barcelona's top nightlife spots
Barcelona is Spain's second-largest metropolis – and it really is sprawling! Nevertheless, most of its nightlife tends to be focused around just a few central neighbourhoods. You could easily stroll between them, enjoying the sights and sounds of the city as you go.
Barcelona's TMB public transport network is modern and reliable if you're short on time. It gives you easy access to big attractions and the city's quieter outer suburbs. The metro, bus and tram systems run late every night of the week. On Fridays, the last metro and tram services are at 02:00, while they run throughout the night on Saturdays.
You can purchase tickets for the metro at any station using the ticket machines or on the TMB website. There's a variety of options, including the T-Casual pass that allows you to take up to ten journeys. Tickets are valid on all three modes of transport, allowing you to chop and change between them to get to where you need to go.
Taking the train to Barcelona
Barcelona's trains are another excellent option for those heading out of the city or from one side of it to the other. The main stations are Barcelona Sants and Barcelona França, offering journeys from Madrid to Barcelona and other cities across Spain. Find out more in our guide to train travel in Spain.
So what are you waiting for? Book your train tickets to Barcelona with us today.