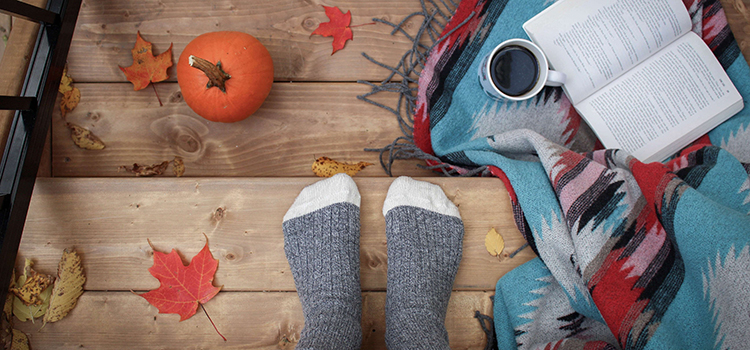 Ghost trains you need to ride this Halloween
Halloween is here. Time to don your fancy dress, smother yourself in fake blood, and step into the unknown in search of zombies, ghouls and things that go bump in the night. Transform yourself into an expert ghost hunter by riding one of the UK's mysterious ghost trains. These parliamentary trains – as they're officially called – are ones that run on lines that are hardly ever used, sometimes with no return route, and whose carriages are often completely empty. Who knows what spooky things you might see…
Stockport to Stalybridge (via Reddish South)
This year, Halloween falls comfortably in the middle of the week on Wednesday 31st October. That means, you've got two weekends to celebrate all things spooky – either the weekend before, or the weekend after. No plans on either Saturday? Take the 09:45 train at Stockport to Stalybridge via Reddish South and you're likely to find yourself in a deserted carriage, or a completely deserted train that is. Funnily enough, you can use a Mobile Ticket for this route, not that there'll be a huge queue at the station that is…
This greater Manchester route takes only 21 minutes, calling at Reddish South, Denton and Guide Bridge, and is so infrequently travelled that anyone wanting to board at one of the stations in between may have to actually stick out a hand and wave. It's only recently that a return journey via Reddish South has been timetabled – before, you'd have to travel back via Manchester Piccadilly.
Once you get back to Stockport, why not join a local ghost tour? Flecky Bennett's Manchester Ghost Walk has won a Certificate of Excellence on TripAdvisor.
Darlington to North Road (Darlington)
Ok, so this journey isn't exactly served by a ghost train, but it's the final destination that'll send shivers down your spine. The five-minute trip from Darlington to North Road station, also in Darlington, takes you to one of the UK's most haunted stations.
There have been a number of sightings of a Victorian girl singing or laughing and sitting in the disused third-class railway carriage that sits on the furthest platform. Not many of us would want to share a carriage with a ghost, even if she can hold a tune. But, if you're ever struggling to find a seat on your next journey, try BusyBot on our app. It uses crowd-sourced info to pinpoint the quietest carriage on the train.
Berney Arms Station
Remote is definitely the right word to use to describe Berney Arms. Nestled on the Halvergate Marshes in Norfolk, it's 16 miles east of Norwich and sits on a track loop that spans between Reedham and Great Yarmouth. If you want to get off at this station, you'll have to tell the driver before, who'll normally direct you to a particular carriage – only one door is opened due to lack of passengers departing at this stop.
If you do fancy venturing out this far, bear in mind that the nearest road to the station is a few miles away, so you may want to bring a friend to keep you company while you explore as things could get creepy out there!
Trains to the London Dungeon
For a truly blood-curdling day out, hop on a train to London Waterloo and visit the nearby London Dungeons, just a ten-minute walk away. This year, their Screamfest event will have you running from some of London's scariest characters, like Sweeney Todd (The Demon Barber of Fleet Street) and Jack the Ripper.
Book your train to London and with your ticket, you'll get 2 for 1 on entry to the London Dungeons, and a huge range of other attractions in the city and up and down the UK. Just bear in mind, you'll need to get your 2 for 1 ticket in advance.
Ready to make plans this Halloween? Start a search.