Breeze through the train station with a mobile ticket
For thousands of routes nationwide, you don't need an old-fashioned paper ticket. Instead, we can send you a mobile ticket, straight to your phone. No more queueing at ticket machines for you. All you need is the Trainline app.
No need to wait
Your ticket is your phone, so you can head straight to the train. Magic.
Everything in one place
All of your tickets and live trip details are just a tap away. Well handy.
Environmentally friendly
Go green and ditch the stacks of paper tickets. The world thanks you.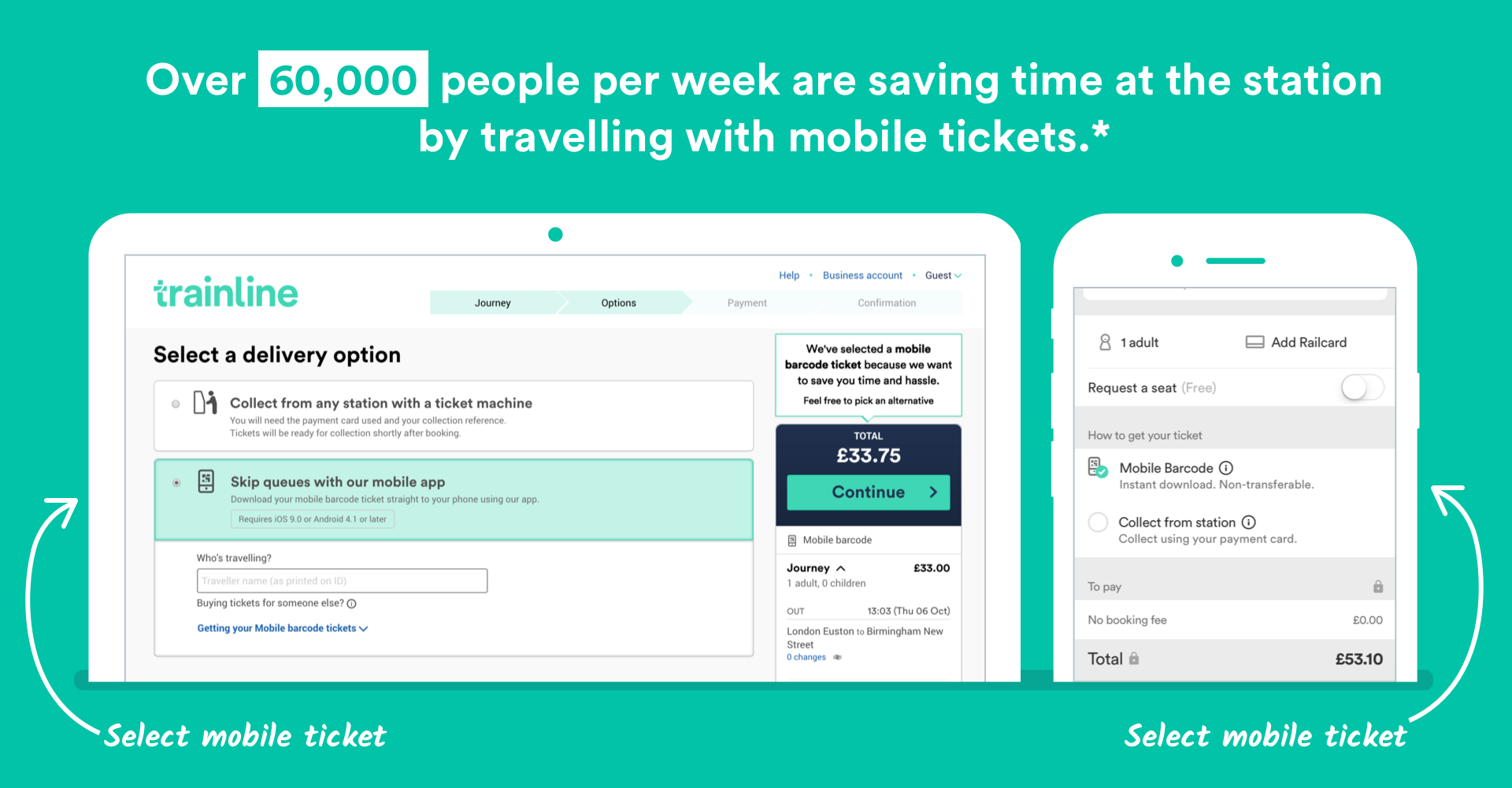 How to get a mobile ticket
 1. Download the Trainline app—you can get it on iPhone and Android. Make sure you've got the latest version.
2. Choose the 'mobile ticket' option when booking on the app or Trainline website. If booking on the web, you'll receive a confirmation email after purchase. Simply open it on your phone to download your tickets to the app.
3. Voila! Your mobile ticket will now appear under 'My Tickets' in the app.
How to use a mobile ticket
 1. First, activate it before heading to the platform—just give it a tap and it'll change colour. Exciting.
2. Scan the ticket barcode using the glass panels at the ticket gates, or show it to train and station staff who'll always be on hand.
3. And that's it. Relax and enjoy your journey.
Handy tips and features
Once your mobile ticket is downloaded, you don't need an internet connection to activate or use it.
You can cancel or change your mobile tickets exactly like paper tickets. You can also get expense receipts directly from the app.
You can find charging points on most trains and at most stations nationwide. Forgotten to bring your charger? Give us a call – we're always happy to chat and see how we can help.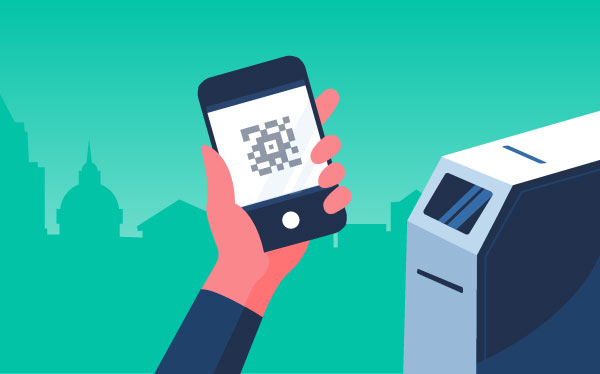 Mobile tickets require an Android or iOS smartphone with the free Trainline app to display while travelling. Available on selected routes.
*Data is based on a weekly average of journeys taken with an m-ticket between 11.09.16 – 08.10.16