Did you know Trainline has a business profile?
Select an option below - 
Yep, you heard that right. Setting up a business profile with Trainline for Business will allow you to manage all your business train travel arrangements in one place. The profile's handy tools and features have been designed in order to combat all the small niggles and hassles that you and your business currently have when planning and booking train travel. Trainline for Business will help you to streamline the booking process, and ultimately allow you to focus on running and growing your business. Sounds pretty good, right?
But how exactly does it work for me?
I'm a CEO
How to get started
So, you've decided to register with Trainline for Business. First, you need to decide who'll be managing the admin side of things. Whether it's your right-hand PA, or an enthusiastic intern, you'll need to direct them to the Trainline for Business website to register your company for free. Once registered, they can check out our handy tips on how to set up. 
How do I collect my tickets?
Once your office assistant extraordinaire has your business profile up and running, they can send you an invite. Once you've received it, you'll be able to collect your tickets in just a few easy steps.
Download the

Trainline App

to your phone and sign in to the business section by clicking the 'Business account' tab.

You can either search for tickets yourself through the app, or your PA can book on your behalf

Collecting your business train ticket is no different to collecting a personal one. Once your PA has booked your tickets, you can collect them using your ticket reference number and ANY card from the station, or you can opt for a Mobile Ticket on your phone. Simple!
How do I centralise my expenses?
Trainline for Business takes the hassle out of sorting out your business expenses. It's easy to set up cost centres for each business unit that travels on Trainline for Business. This'll help when it comes to reporting, as you won't need to reconcile each individual's travel costs. You can also download full reports for analysis.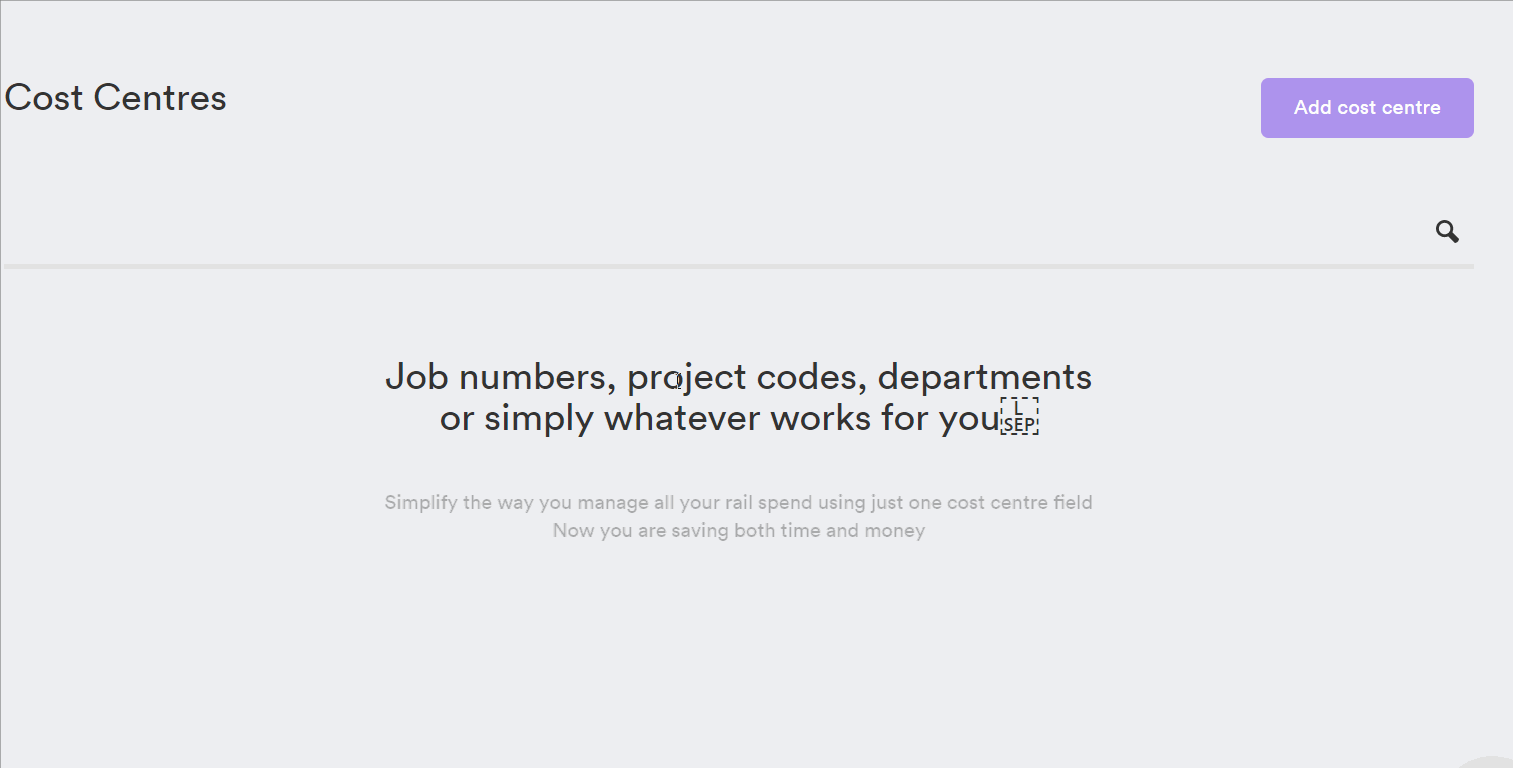 How do I save money?
Time is money as they say. And the true cost of expensing receipts is higher than you might think. It can take up precious time to record an expense report per trip and that's not to mention the time and money it takes to process it all. By having one centralised account, your PA has more time to focus on other tasks, such as using the Trainline for Business' Price Prediction tool to save 51%* by booking tickets in advance (just saying…).
(*Average savings on all fares booked at least one week before day of travel vs Anytime fares purchased on day of travel. Subject to availability. Excludes coach.)
How should my team use it?
Whoever sets up the account can add employees who wish to book their own (or their team's) business travel. Employees can then all download the app to book train travel and activate their Mobile Tickets.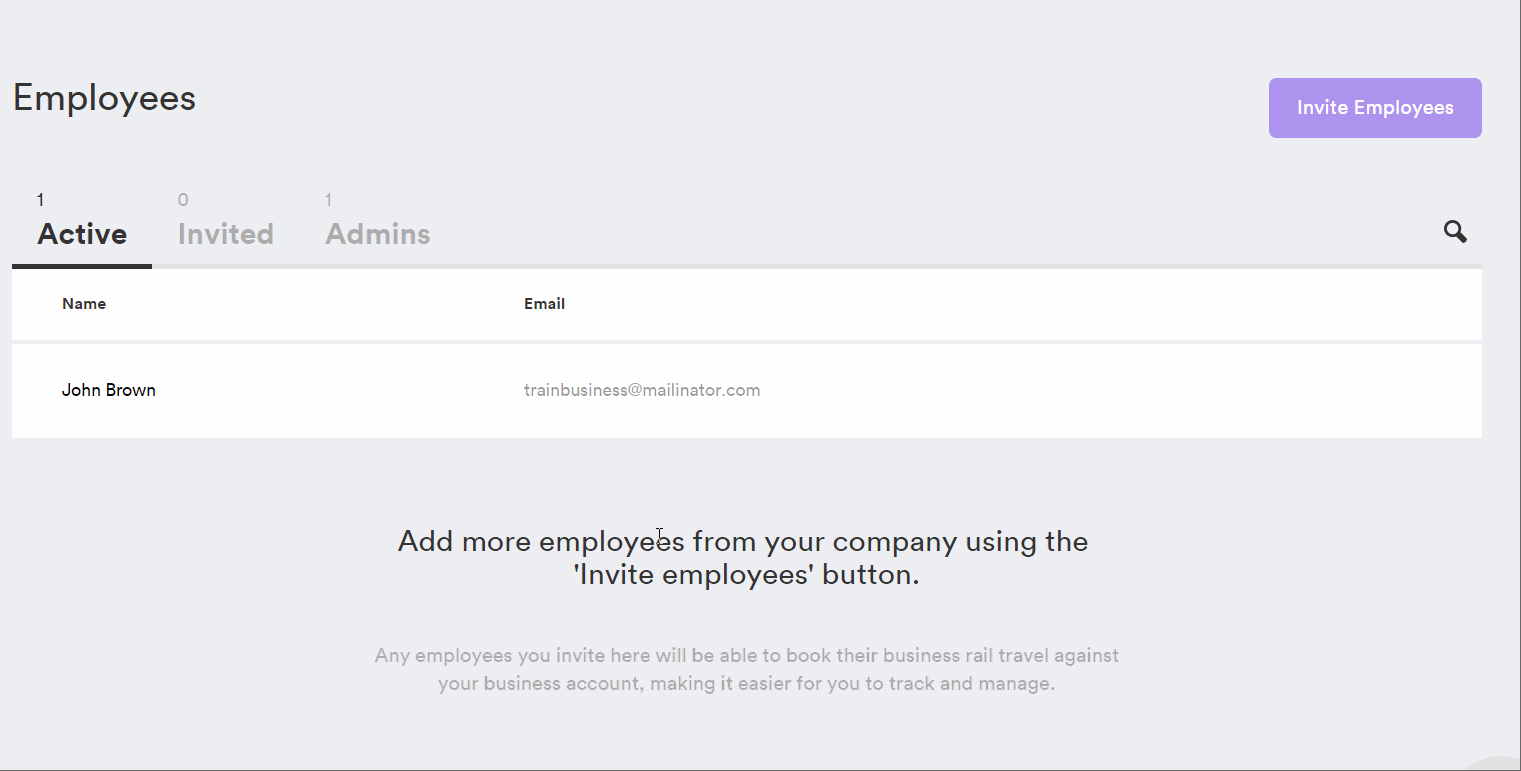 What does it cost me?
Zilch. Nada. Absolutely nothing. Signing up is totally free. So really, what are you waiting for?
PA or assistant
How do I set it up?
So, your CEO has given you the go ahead to simplify your company's train travel booking. Lucky for you, setting up a business profile on Trainline for Business is easy. It'll be ready to go in a few simple steps.
First, head over to the

Trainline for Business

website to register your business.

Then, add your employees so they can access the business profile. You can allow them booker or admin access depending on what they need the account for. Bookers will, as the name suggests, only be able to book train travel. Admins will be able to access the full dashboard, allowing them to see everyone's travel arrangements, set up cost centres and download expense reports.

Add a card to the account or create a Diners Account if your business spends £10,000 on rail per year. A statement account credit facility is a great way to review and manage your business rail expenses in one place. To learn more, visit our business travel credit account page

.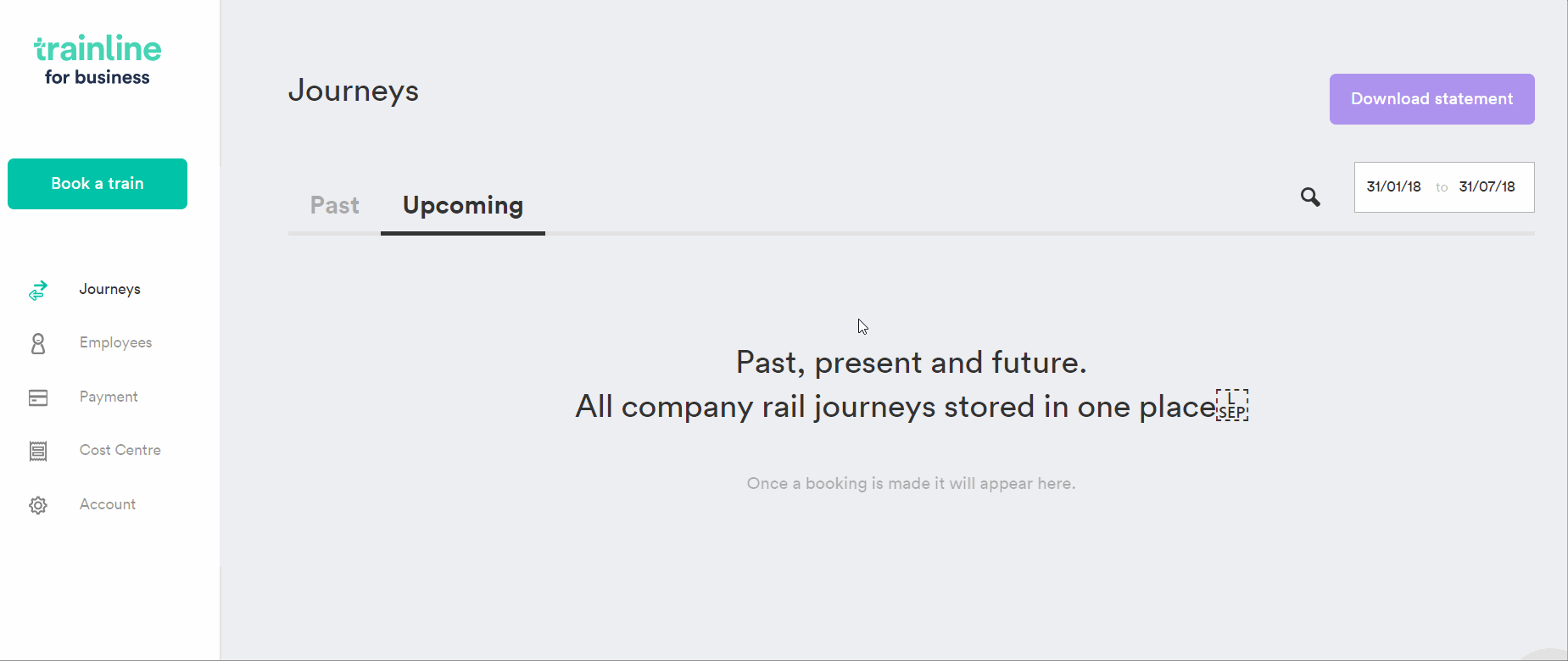 How do I book a journey?
Once your colleagues have been sent an invitation from your good self, they'll be able to download the Trainline App (maybe give them a nudge on Skype if they haven't done it already) and sign on to their business account. From there, they'll be able to book their desired train. And as an admin, you'll be able to see all their upcoming journeys on your dashboard.
Alternatively, you can also select the colleague you are booking for and purchase tickets on their behalf. What's even better is that they'll receive their mobile ticket through the app - so you won't have to remind them to print off their tickets at the last minute!
What's in it for me?
It'll save you ALL the time. Trainline for Business' centralised dashboard will allow you to organise everything in one place - saving you precious time in your day. Just think of all the extra coffee breaks you can have, now that you won't be chasing Andy from Sales for his travel receipts or reminding Jen from marketing that she needs to confirm her travel times to London. You can say goodbye to calendar reminders and endless emails. You'll have everything you need on your business profile. Sounds pretty great, right? Head over to Trainline for Business to get started.