Commuter productivity – Top tips for working on the train
Working on the move is becoming more and more common these days. As much as we'd all probably prefer to while away the time spent travelling to the office or our next meeting by binging the latest Netflix drama, the journey is usually spent checking emails, prepping presentations or taking calls. So, if working en route is a must, you may as well do it right. Here are our top tips for working on the train.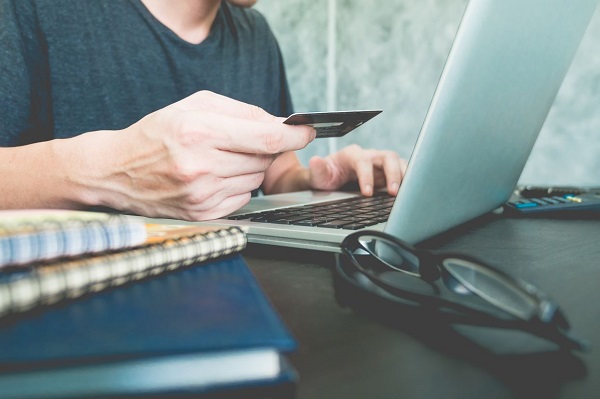 Book smart  
Start off on the right foot by booking your tickets with Trainline for Business. Download our app and choose a Mobile Ticket, if it's available on your route. That way, you won't need to go to the station in advance to collect your tickets, you can just turn up, scan your phone on the barrier and hop onto the platform. All your journey info is in the palm of your hand with our app, that's live times and delay info too.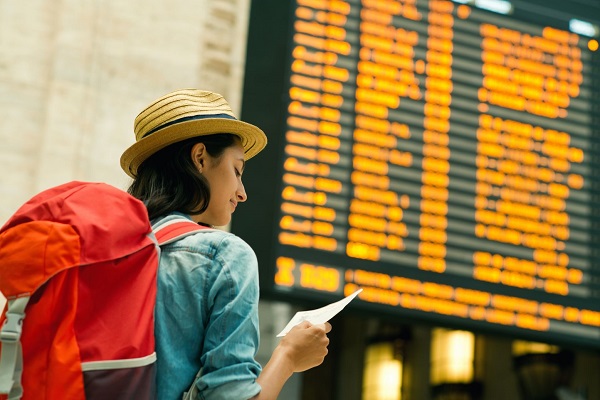 Choose the best time
When it comes to business travel, it's sometimes impossible to avoid travelling during rush hour. But, if your company is flexible, and especially if you are willing to work on the way, travelling outside of rush hour times could not only make for a quieter carriage, but help cut ticket costs too. Try opting for a train that departs after 10:00 and you'll be surprised to notice how much of a calmer atmosphere there is on board.
Pick the perfect seat
Some train operators, like Virgin, let you pick your preferred seat, if you book far enough in advance. Need to concentrate for a few hours? Pick a quiet carriage. Bear in mind though, that if you're travelling with colleagues, or you need to take several calls during your commute, it's better to sit in a standard carriage. Choose a seat facing forward, especially if you suffer with travel sickness. And book a seat with a plug socket if you can, that'll reduce any worries about the dreaded flat battery!
When you book with us, we'll let you tell us your seat preferences, if the options are available for your route, to give you more control over your trip.
Suss out the WiFi situation
Before you book your journey, check that your train has WiFi before committing to working on the go. Many train operators now offer free WiFi on a large percentage of their routes, including Arriva Trains Wales, Caledonian Sleeper, Chiltern Railways, Grand Central, Great Western Railway, ScotRail, and West Midlands Railway. Other operators including Crossrail, East Midlands Trains, and Virgin Trains offer WiFi, but at a cost, so it may be worth checking to see if you can expense this fee before booking your ticket. It's always worth seeing how much you can do on the train without WiFi and pick up any work that requires internet access once you've arrived at your destination.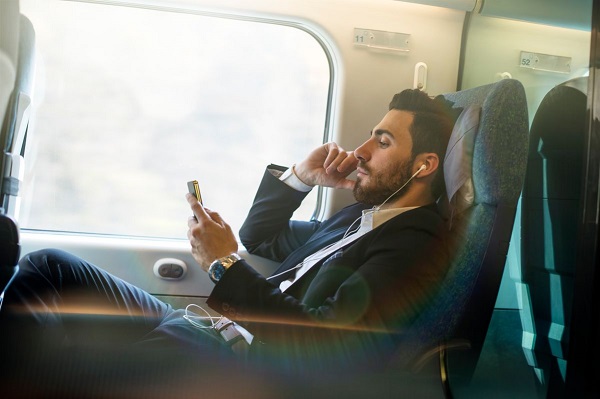 Get the right tech
If you regularly find yourself working while commuting, it's worth investing in some tech to make the journey easier. If WiFi isn't guaranteed on your journey, you could consider a Dongle – a mini modem that lets you connect to mobile or wireless broadband – so that you're never caught short. For important calls, a good headset could help to cancel out the external noise that comes with travelling in a packed train. A powerpack is also a great idea, just in case you can't book a seat with a plug socket.
Prepare for the journey
Check your route and the number of stops with the Live Tracker feature on our app. Then, try to arrange your workload into sections. Tackle the tasks that need more focus during a time in your journey when there are less stops, so you'll be less disturbed by other passengers getting up and moving around you in the carriage.
Plan any conference calls before you get on the train – you don't want to be cut off if you go through a tunnel and lose signal.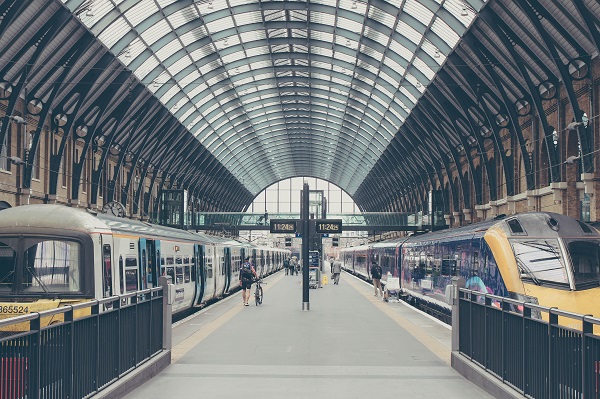 Get to the station early
More time means less stress. A last-minute dash to the station could result in you forgetting a vital piece of paperwork, or worse, missing your train. Pitch up early and find yourself a quiet space to work, and we don't mean plonking yourself down in the station's undoubtedly busy Starbucks. It might be nicer to find a place outside of the station where you can work, undisturbed by bustling passengers and tannoy announcements. No need to worry about missing an important train update, our app's live times and platform info will keep you posted on any change to your train's progress. Just think, if you get the majority of your work done before boarding, you'll have more chance to enjoy the views and scenery from your train window.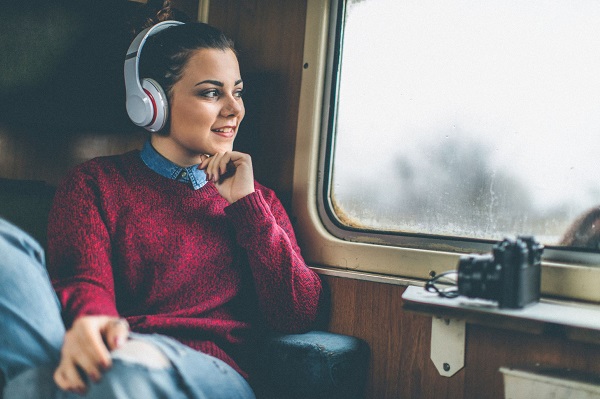 Here are our favourite spots to work before getting the train –
• London
If you're commuting from Kings Cross or Euston, there are several places within walking distance of the stations that offer free WiFi and a relaxed space to work before catching your train. For total peace and quiet, Pancras Square Library is open from 08:00 to 20:00. If you fancy somewhere with slightly more bustle, coffee shops like Fleet River Bakery and Frequency Coffee both serve strong coffee with a side of decent WiFi.
• Birmingham
Just a stone's throw from Birmingham New Street Station you'll find Faculty, an artisan coffee shop with free WiFi and good food. Second Cup is also a good spot within five minutes' walk of the station.
• Manchester
Any Mancunian in the know will tell you to set up shop in TAKK before heading for the train. They describe their coffee shop as a "big fat love letter to Rekyjavik", so expect Scandi vibes and hipster brews included with your WiFi.
• Glasgow
Despite being inside Glasgow Central Station, Gordon Street Coffee is a surprisingly chilled spot to work in. That's probably because most commuters are taking their coffees to go.

Need to find a place to hold an impromptu top-secret meeting? Websites like Meetings Booker help you find last-minute space inside hotels, and office buildings.