Avoid the hassle of ticket collection – Use Mobile Tickets
Whether it's for you or someone else, planning a business trip can be a logistical nightmare. Let's face it, you probably have a million and one other things to do, so collecting your train tickets is just an added chore. Many train operators only let you collect tickets with the card you booked with, so if you're the company's PA and managing multiple employee bookings, things can get tricky.
Luckily, Trainline for Business offers two easy ways for your employees to get their own tickets.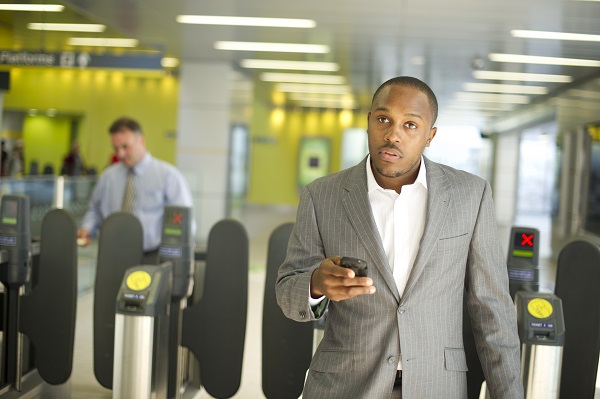 1. Use a Mobile Ticket on the Trainline app
Firstly, make sure your employees are added to the Trainline for Business dashboard. They'll be sent a notification to register and download the Trainline app for free! If they've already got the Trainline app that's fine, they can keep their business and personal bookings separate to avoid confusion.
Once you've booked the ticket for your employee's trip, choose the Mobile Ticket option* and your employee will be able to open it on the app with their phone or tablet. iOS users can add their Mobile Tickets to their Apple Wallet for even easier access.
On the day, all they'll need to do is open the app and activate their ticket. Once activated, Mobile Tickets can't be refunded, so best not to do it too early in case your meeting changes.
*Mobile Tickets are available on selected routes.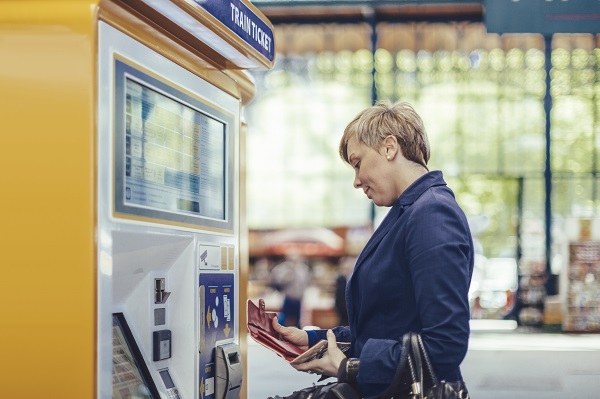 2. Collect with any card
If you've got an employee or colleague who's stuck in the dark ages and insisting on a paper ticket, you can still book with Trainline for Business and use your own (or the company's) card to pay.
They can then collect their ticket from one of the 1,700 stations with ticket machines in the UK – it doesn't have to be from the station they're travelling from – using your booking confirmation number. They'll be asked to put in any card, this is just to activate the machine, so it doesn't have to be the payment card. They won't be charged.
Looking to streamline your business travel? Head over to Trainline for Business see how you could save 33%** on business travel.
**Average savings made by Trainline for Business customers using self-managed accounts on Advance fares vs. cheapest non-Advance fares. Selected routes only. Subject to availability.