Get the train to Edinburgh Fringe Festival 2018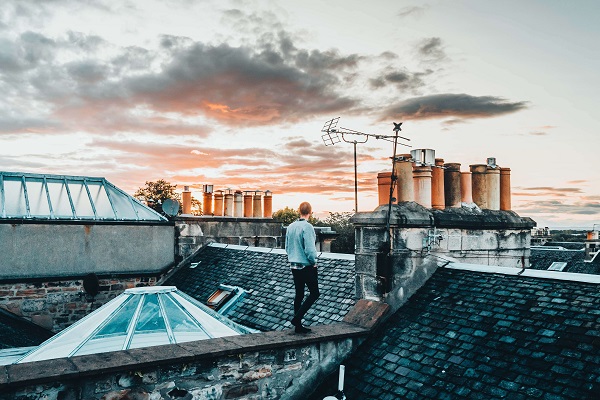 It's been going since 1947 and every year more and more people flock to Edinburgh for The Fringe - a three-week festival of culture, art and everything in between. This August it's no different, as hundreds of stages in Edinburgh light up with performances and the city brims with contagious energy. 
A vital chunk of our Trainline family work in our Edinburgh office, so we feel a special connection to the place. Here's everything you need to know about Edinburgh Fringe Festival 2018 and how to get there by train. 
Where is Edinburgh Fringe?
Edinburgh Fringe Festival is everywhere, quite literally! The Fringe runs between 3rd and 27th August 2018, and during that time you'll struggle to walk down the city's streets, especially along The Royal Mile, without clapping eyes on at least one person in costume performing. Crowds queue outside theatres like The Playhouse (the UK's largest seated theatre) to watch everything from comedy to musicals. So naturally, with this many people visiting Edinburgh for The Fringe, you'd be right in thinking parking is a nightmare. Want our advice? Get the train instead! 
Getting the train to Edinburgh
Edinburgh Waverley is the city's main train station, making it the ideal place to start your Fringe fun. From there, most events are within walking distance, or a short bus ride. The train from London Kings Cross to Edinburgh Waverley takes just four and a half hours. If you're a fan of a sea view, the train ride from Berwick-upon-Tweed is under an hour, going right along the coast. And, for those coming from further afield, we can help you find connecting tickets from Edinburgh Airport to the city centre. 
Who's at Fringe 2018?
Looking for a laugh? Side-splitting giggles are definitely on the bill, thanks to comedians like Jon Culshaw, Russell Howard and Seann Walsh. Circus acts like 360 Allstars will have you ooh-ing and ahh-ing and if that's not enough there's a whole programme full of events like escape room games, pottery exhibitions and even ghost tours. 
More things to do in Edinburgh
Of course, Edinburgh's a great city to visit all year round. Whether it's on your doorstep, or you're taking a mini-break there, Scotland's capital has many an option for things to do. Animal lover? You soon will be after a trip to Edinburgh Zoo, home to the only giant pandas in the UK. Plan a trip to see these monochome fuzzy-faces and save 51% on average* when you book advance train tickets with us!
*Average savings on all fares booked at least one week before day of travel vs Anytime fares purchased on day of travel. Subject to availability. Excludes coach
See the oldest crown jewels in the British Isles and brush up on your history at Edinburgh Castle. Or, learn how fiery Scotch whisky is made with a ride through a virtual distillery at the Scotch Whisky Experience.  
Edinburgh Fringe Festival is on until 27th August, search for train tickets now and we'll help you find a cheap price.