A cheap day out in London with a trip to the museums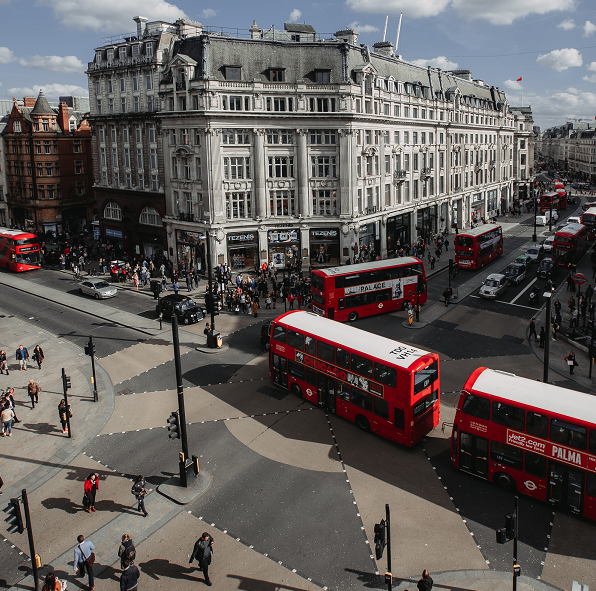 For many, especially those coming from afar, a trip to London is a big day out – one that can take a bit of time to plan. If you're new to it all, booking the right ticket and catching the right train can be a bit of a whirlwind. And that's where we come in!
Trains come into the city from up and down the country, arriving frequently at London's main train stations – St Pancras International, Waterloo, Kings Cross, Euston and Victoria to name a few! No matter which one you're headed to you need to know…
The best time to book your train tickets to London
Advance tickets are the cheapest fares available, and they're often released by the train companies about 12 weeks in advance of the date of travel. If you have our app – if you don't have our app get it today – do an advance journey search and our Price Prediction tool will help you track when the price of your ticket could rise, helping you book your trip at the best price.
You can even set up a Ticket Alert, to get the inside scoop on when Advance tickets for your route are released.
Make Advance tickets even cheaper with a Railcard
Railcards are a great way to make a saving on train tickets, especially on the already cheap Advance fares. Most Railcards (listed below) can be used to get a discount on an Advance ticket – but you need to buy them before you travel. You'll need a photo for most Railcards, so give yourself time to get the form submitted and receive your Railcard before trying to travel with the discount. If you travel without your Railcard, you could get a fine.
26-30 Railcard (If you've been lucky enough to get your hands on one!)
One quick tap on our app and we'll apply the Railcard savings for you – usually about 30%!
Visiting London's museum's
So, once you've booked your train tickets to London, it's time to plan what to do. One of the easiest and cheapest days out is a visit to some of London's museums. Many are free to enter! You have the option to make a donation if you like, and you may need to buy tickets to some of the exhibitions, but they're a great and cost-effective way to spend a day with friends and family.
The Natural History Museum
Start your day off in the Natural History Museum, home to many interesting displays on nature and civilisations through the ages, and even dinosaur skeletons.
If you get the train to London early enough, you could join a morning yoga session at the Natural History Museum. The energising session is held around once a month at 08:15 in the Hintze Hall, so you can practise your downward dog under the giant skeleton of a blue whale!
If that's not your cup of tea, perhaps check out the butterfly exhibition that's on until 16th September.
The Science Museum
Next stop, science! Conveniently for day trippers, the Science Museum is just around the corner from the Natural History Museum, so you can hop from one to the other in minutes. Whether you're a wannabe astronaut or a tech fanatic, there's sure to be something to learnt by everyone here. We'd recommend checking out the VR and 360° immersive space descent experience. For just £7 you can don a headset and experience sitting in the pilot seat of your own capsule re-entering Earth's atmosphere.
The Victoria and Albert Museum
Another free-entry museum, again within walking distance of the Natural History Museum and the Science Museum, is the well-loved Victoria and Albert Museum. This museum is a real hotpot of creativity – collections here span from fashion and textiles to ceramics, books and theatre. The Future Starts Here is an exhibition on 'til November, showcasing the exciting technological advances the future is bringing. We're pretty sure our Voice app or the clever AI tech behind Price Prediction would fit right in here.
The British Museum
Just a short trip on the Piccadilly Line takes you to The British Museum. Luckily, when you book train tickets to London with us, you can add on a Travelcard to give you access to even more transport options in the capital like the tube and buses. The British Museum's exhibition 'Around the World in 90 Minutes' costs just £14, much cheaper than the average cost of a Gap Year we reckon! For your money, you'll get to explore some of the museum's treasures, including the Rosetta Stone, a giant slab carved with three scripts that helped experts understand hieroglyphics.
Whether you're travelling as a group, meeting up with friends or family in London, or you just fancy a cheap day out, remember to book in advance with us.